It's no secret that employee recognition is the best way to develop and retain a talented workforce. When your employees feel appreciated, it makes them feel good about themselves, and in return, they are motivated to continue working hard every day. Positive reinforcement sets an example for every employee in your organization, showing everyone the kind of hard work the company values.
If you are in need of a few ideas for recognizing your top employees, check out our creative recognition ideas below.
1. Team Lunch
Providing lunch for your team's top performers is a great way to reward hard work. It is important to get your employee's input on what they want to ensure the reward is truly something they will enjoy. Rewarding your top performers or best teams is a great way to bring your office, strengthen interpersonal relationships, and show appreciation.
2. Company Merch
Who doesn't like a free shirt or stickers! Offering your employees company themed merchandise is a great way to encourage hard work. Make sure the merchandise you give away is high quality so your employees can wear it for years to come. Adding your logo is a great way to get your name out there, and it gives your employees a chance to show their love for where they work.
3. VIP Parking
Providing one of the best spots to your employees of the month or top salesman is a great way to show appreciation. No one likes a long walk to and from their car after a long day of work, and providing the best parking spot is something every employee will appreciate. This is an easy way to show your employees you care, and your appreciation is felt every day they show up to the office.
4. Time Off
Rewarding your employees with time off is a great way to give them a chance to recharge and come back ready to keep up the good work. Offering an extra day of leave for exceeding goals is a great way to promote hard work and a day off provides the most value to the average employee. It's a great way to let your employees rest, and the best part is they get to spend it in whatever way suits them best.
5. Charitable Donation
Offering a donation made in your top employee's name to a charity of their choosing accomplishes more than recognition. Not only are you recognizing their efforts in a way that's meaningful to them, but you're giving back to the community and putting your money where your mouth is when it comes to employee recognition.
6. Offer Fitness Opportunities
Providing your top employees, a membership to their favorite gym or studio is a great way to encourage performance and promote healthy lifestyles. Letting your employees choose their favorite gym or class is a great way to give them access to a new hobby or support an activity they already love. Make sure you are flexible with this reward to ensure the reward fits your employee's schedule and lifestyle!
7. Let your Top Employees Choose the Next Team Event.
Letting your best employees choose the next team building event is a great way to get everyone involved. It lets your best employees choose their favorite activities and promotes hard work from everyone else. By allowing everyone else to participate, your top performers will receive recognition through the whole team.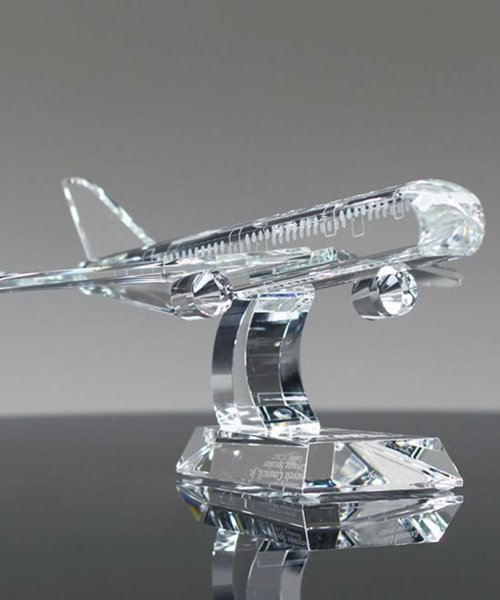 8. Traveling Trophy
A traveling trophy is a great way to create competition and reward your team. This is a great way to show off outstanding performance and reinforce the behaviors you want! Choosing a trophy that stands out is important for these. You want this recognition to stand out, and your employees will see this award every day it is displayed on a desk.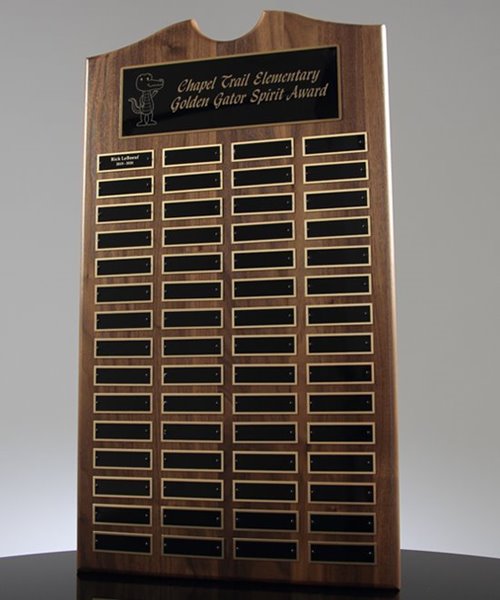 9. Wall of Fame
A wall of fame is a great way to show off your employees today and for years to come. This reward is a great way to show the legacies of your best employees, and those who work the hardest are likely to show up multiple times throughout their career. This is best done by placing a customized plaque on a wall and should stand out to all employees inspiring and motivating all that pass by.
10. Combine Rewards
Combining your recognition awards is a great way to reward your team. We recommend offering a physical reward along with some kind of event. This way they have the recognition of a reward that stays with them along with the enjoyment of an experience.
Employee appreciation programs are essential for success. They help build trust, boost productivity, decrease turnover, and increase your team's happiness!  At EDCO, we are the leaders in recognition and have an extensive collection of employees recognition awards that are perfect for showing your appreciation. Shop our selection of corporate achievement awards today!