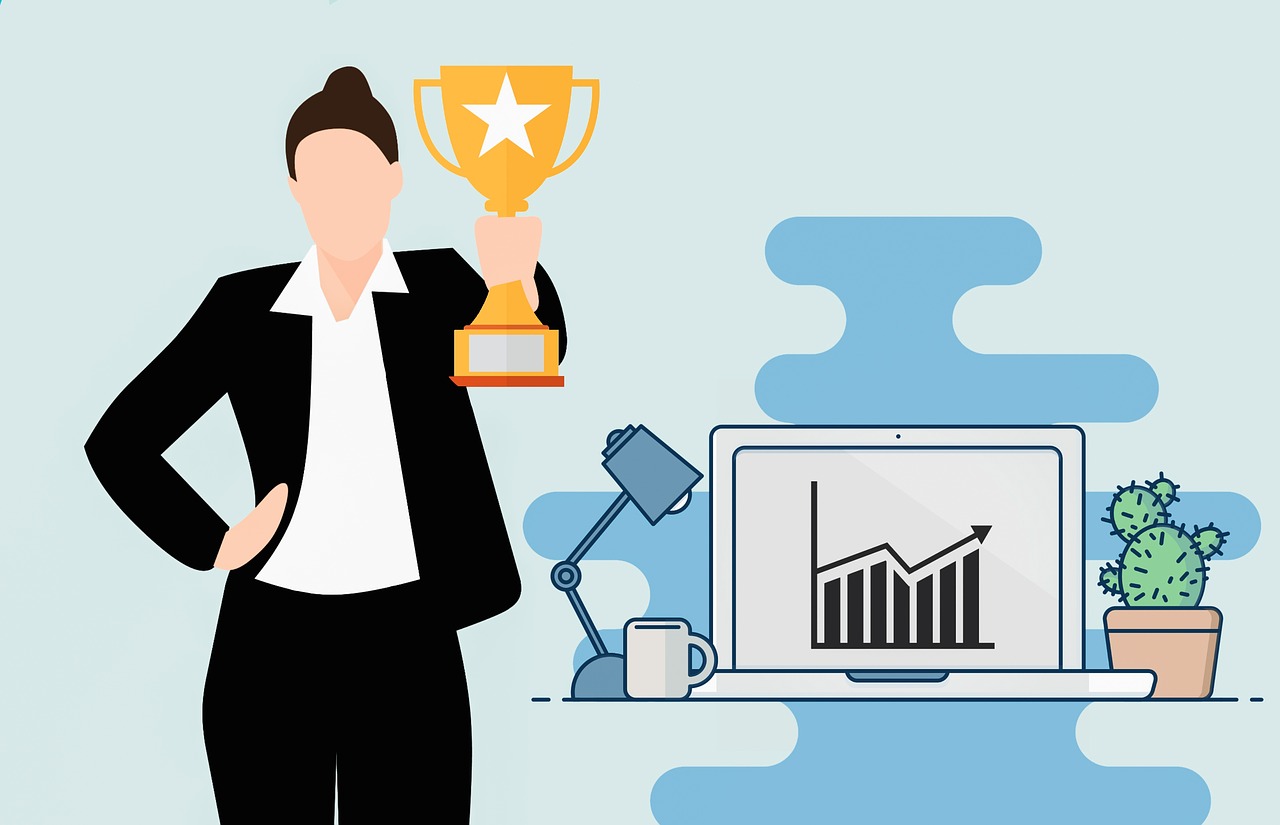 Are you on top of employee appreciation? It's not just a one-time event – it should be a combination of small, everyday acts and large, company-wide events. Your employee recognition program should incorporate peer-to-peer appreciation, corporate event awards and the feedback of all levels of the company. Most of all, have fun with it! There are tons of creative ways to recognize your employees and reap all the benefits that come with boosting morale and building a positive workplace culture. Here are 15 ideas to get you started.
1. Corporate Event Awards
Annual or bi-annual corporate event awards give your employees something to look forward to and work toward. They'll know that this is their chance to get recognized – in front of the whole company and by the top managers or the CEO. Give high-quality, personalized corporate awards to provide a premium incentive.
2. On-the-Spot Recognition
Corporate event awards take planning, time and budget to pull off – on-the-spot recognition doesn't require any of those things. This is the easiest activity of all: Just say "thank you." Better yet, if you have daily stand-ups or scrums, give recognition there, in front of the whole team. You may be surprised how far a simple "great job" goes toward rewarding employees.
3. Wall of Fame
A "wall of fame" consisting of employee pictures and accomplishments is a great recognition tool. You can switch up the style to be consistent with your brand: Plaques are classic and professional-looking, and you can make them part of your corporate event awards ceremony. Clipboards with changeable "rap sheets" are fun and creative. Or, make it about peer-to-peer recognition with a wall of sticky notes where anyone can post praise for a coworker.
4. "Tokens" of Gratitude
Take your on-the-spot recognition up a notch by giving out tokens for each accomplishment. Employees can save up the tokens and trade them in for company swag, tickets or other prizes. Allow teams to pool their tokens and be rewarded with a pizza party or lunch outing. You'll cover employee recognition and encourage teamwork all at once.
5. Thank-You Notes
Handwritten notes will never go out of style. Keep a stash of thank you notes or personalized stationery at your desk so you can write a quick message of appreciation to employees who deserve it. Pair it with a personalized touch, like their favorite candy bar or tea, and leave it at their desk to say "thanks" in a subtle way.
6. Team Outing
Team outings are a tried-and-true activity, but you don't have to go with a "traditional" idea – think outside the box. Try laser tag, solving an escape room or a day at an amusement park. Like corporate event awards, team outings give your team something to look forward to. Just make sure you're basing it off your team's interests and giving them a direct vote in the activity.
7. Work From Home Day
Did someone come in very early for a client call, stay late to finish a presentation or jump in for a sick coworker? They deserve to relax – and work from home for a day. If you already offer a work from home program, try letting them start work late or leave early. Giving your best worker a morning off to go surfing or get some errands done is a big reward. 
8. Compliment Box
This one is easy and low-cost: Start a compliment box! It's exactly what it sounds like – set up a fun, on-brand box where employees can drop notes of recognition for their coworkers, anonymously or signed. Direct peer-to-peer recognition is especially meaningful to employees, and it doesn't get any more direct than this.
9. Rotating Awards
Trophies don't always have to be given out as corporate event awards. Order a premium trophy that employees can show off; have it engraved with something like "Employee of the Moment" or "Culture Champion." Pass it to a new employee every week. They'll keep it on their desk with pride.
10. Weekend Fun
Employee appreciation doesn't have to take place during office hours, and it doesn't have to be a physical item. In fact, studies have found that experiences actually provide greater happiness than material things. And 78% of millennials would choose experiences over things. Giving tickets to unique experiences like amusement parks, outdoor adventures or even music lessons is an especially memorable way to reward employees.
11. Friendly Competition
Get a little friendly competition going in the office by setting up a tournament. If you have foosball, ping pong or other games, you've already got a built-in office tournament. You can also set up a tournament with more common, portable games like Jenga, ladderball or bean bag toss. For extra appeal, coordinate the tournament with your corporate event awards and present the winner with a trophy as a fun aside.
12. Breakroom Makeover
Did your sales team make record numbers this month? Maybe your engineers solved a huge problem, or your product team wowed a client. As a team reward, let them choose one way to change up your breakroom. They can request a new snack, a new appliance or new décor. Or, have talented team members create new art or redecorate.
13. Social Media Shout-Out
Speak millennials' language with a social media shout-out. Public recognition is one of the most effective types, and social media fits the bill. Plus, employees can share it with their friends and family, and it can serve as PR for your business, too. Post a photo and accomplishment on Facebook or write a short article and post it to LinkedIn, then watch the praise roll in.
14. Food Truck Mania
All employees love food – and food trucks are all the rage. Show you're up on the latest trends and provide free food for the ultimate employee appreciation lunch. This is a great idea to incorporate into your corporate event awards, too. Give them a modern vibe with food trucks rather than a formal sit-down dinner.
15. Boss for a Day
Do your managers get extra perks? Special parking spots, corner offices, manager breakrooms or other special privileges are all up for grabs when your employee gets to be the boss for a day. Make this a rotating award and choose a new boss each month. It not only gives your employees a goal; it also gives them a taste of the management life – and encourages them to work for promotions.
Corporate event awards are must-have for any employee recognition program, but there are plenty of everyday rewards you can implement, too. A well-rounded program will reach more employees and provide more meaningful recognition – and that's what truly leads to a positive workplace culture.