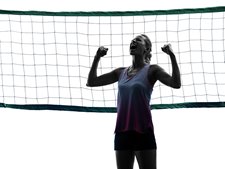 The NFL has various awards unique to the sport like the Walter Payton Man of the Year award, as does the NBA – with sixth man of the year and most improved awards – and the MLB – with awards like Gold Glove and Silver Slugger awards – but there is little variety in the awards given out in volleyball. Sure, the sport doesn't have the same amount of national acclaim and interest but that isn't to say that players shouldn't be recognized for their achievements all the same. Additionally, awards still have the same impact on players regardless of the size of the sport.
Awards not only encourage athletes to put forth their best efforts on the court, but promote good attendance, engaged participation, and touch on athletes' humility, empathy, and understanding. Depending on how creative a coach gets with the awards they bestow upon their players, there benefits are practically endless. As America's number 1 supplier of recognition from the corporate world to the sports world, EDCO has come up with eight ideas for individual awards that'll be perfect for volleyball at any level – middle or high school collegiate, or professional. So, if you were looking for top volleyball awards for winning teams, here's your answer:
1. Most Valuable Player – Team MVP
Practically every sport has an MVP award, and for good reason – when a team has an outstanding, talented player that goes above and beyond all expectations on the field of play, it's important that their accomplishments and contributions are recognized.
2. Leadership Award
While the coach is technically the leader of the team, there are always athletes who are the leader of the team on the court, or the team's spiritual leader who is always positive even in the face of adversity. It takes far more than skill to win, and the leaders who help keep a team focused and motivated and team morale up contribute to winning greatly. These players help everyone get better and giving them recognition for their contributions in the form of an award sets an example for the entire team to follow.
3. Best Spike
The spike is one of the most important skills in all of volleyball, and the best attacker on a team deserves to have their skill recognized. An award like this not only provides recognition but adds an extra incentive for players to hone their skills an develop a spike that leaves opponents reeling.
4. Team Spirit
Similar to the leadership award, this is for the player that exemplifies a team's values on and off the court. As the late great Kobe Bryant once said, "there's no better metaphor for life than sports itself," and the recipient of this award embodies that sentiment by encouraging other players to be good people and succeed in life and on the court. By acknowledging this player's efforts, a coach will be teaching life lessons that stick with players far after the season is over.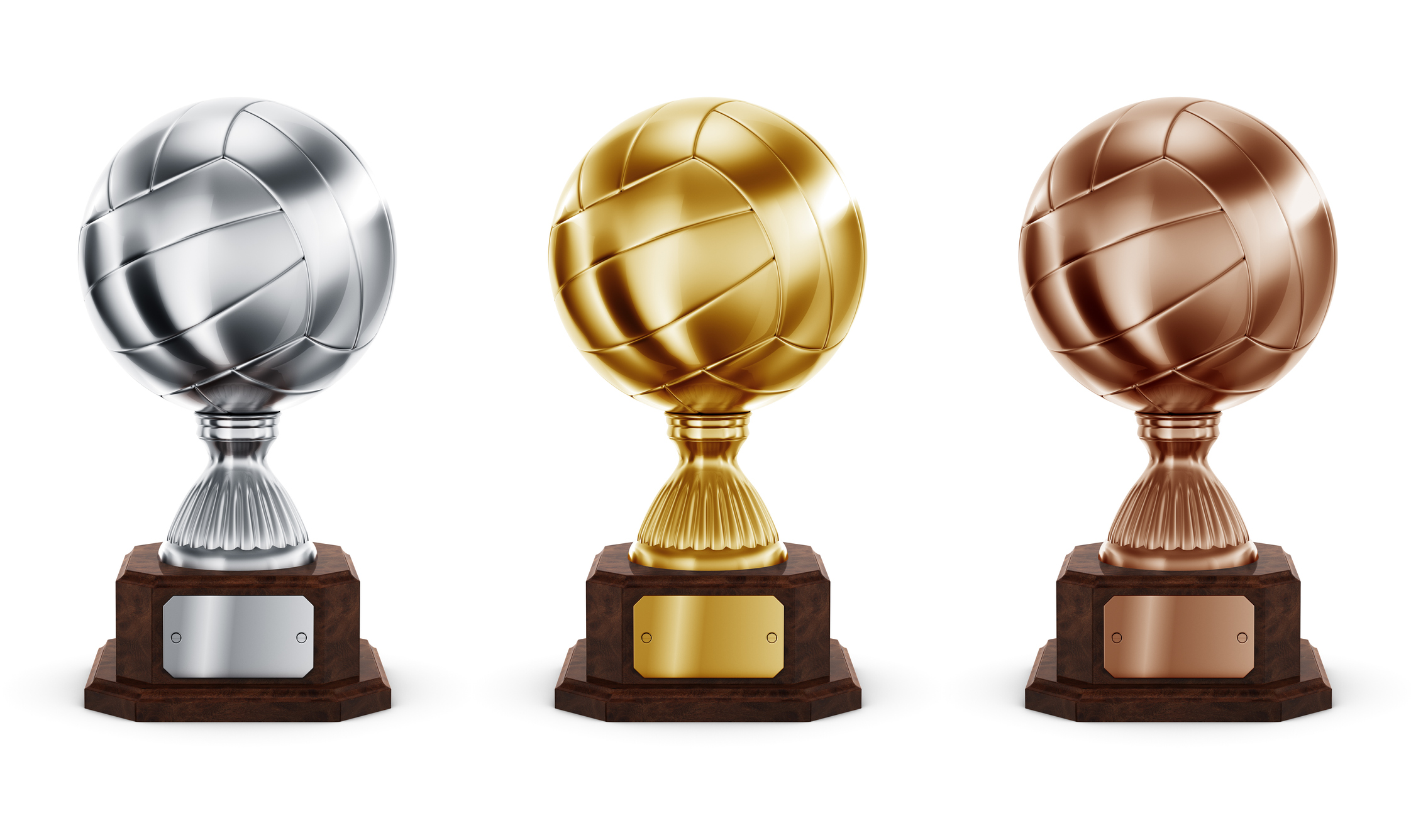 5. Most Dedicated
Maybe they're not the best on the team, but they showed up on time, if not early, to every practice or game. Perhaps they're always up to help a coach with set up, clean up, or something else. Regardless, their dedication to the team should not go unnoticed and deserves to be recognized. A coach who bestows an award like this on one of their players tells the rest that they should always be working on their skills to improve and be committed to the team.
6. Best Serve
Arguably just as important, if not more important, than the spike, the serve sets a team up for a good rally – or results in a point itself. Starting off a rally right is highly important, making an award for best serve important as well.
7. Most Improved
Growth should always be encouraged, both in life and in sport, and this award recognizes and celebrates the player who grew their skills the most over a season. This award will also encourage other players to work harder at honing their skills and can create a competitive, yet friendly team culture.
8. Top Scorer
We end with a fairly self-explanatory award – who scored the most points over the season? The saying goes "offense wins games, defense wins championships," but you've got to put point on the board to win games, and you've got to win games to get to the championship, making your top scorer vital to team success and deserving of recognition.
Now armed with eight great volleyball award ideas, you'll need the awards themselves to go alongside the sentiments you attach to each. As America's premier supplier of recognition, EDCO has a variety of options! You can't go wrong with our classic Crystal Volleyball Tower that's perfect for a MVP or leadership award, our Glow in the Dark Volleyball Trophy will make every award even more awesome, and our Volleyball 3-D Sports Crystal, Bronzestone Volleyball Award, and Volleyball Ultra Action Resin are all perfectly themed to the sport! Additionally, we carry two types of volleyball medals – Star Blast Medals and Traditional Medals – for the whole team.
Shop our selection of trophies, crystal awards, plaques, and more today!