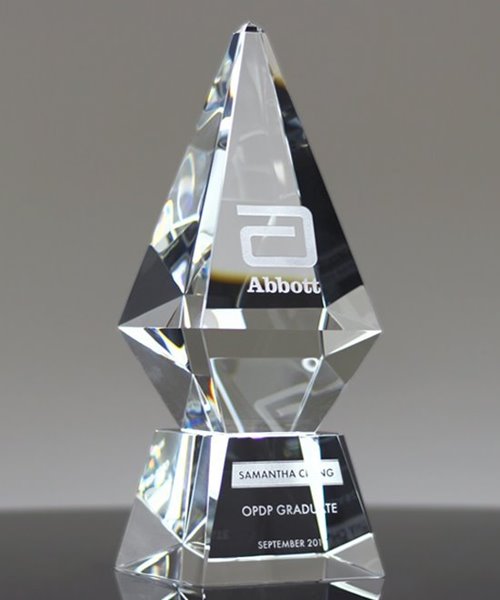 EDCO crystal awards are unrivaled in both style and quality. Our mesmerizing custom trophies and awards are made from the clearest optical crystal, jade crystal, and premium glass. 
We manufacture and customize awards in bulk, offer wholesale pricing direct to consumers, and guarantee timely delivery to locations across the United State. Each of our crystal awards comes with a lifetime guarantee, free engraving, rush service, and free shipping!
Here is everything you need to know about planning your perfect Crystal Award:
Making a Crystal Trophy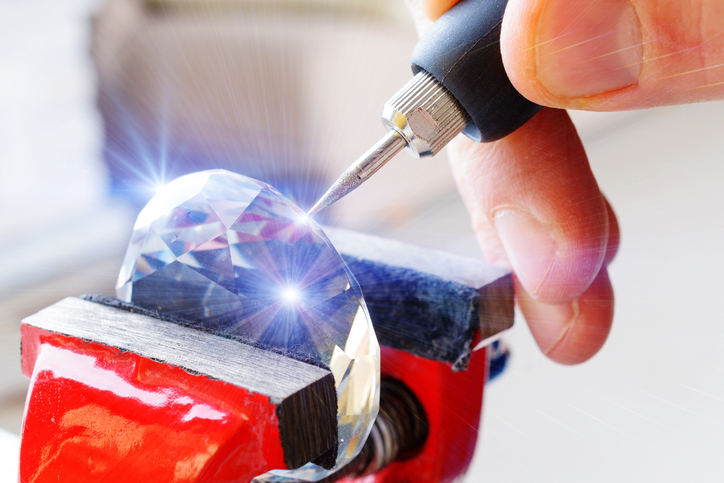 Optical crystal is made through a process that involves subjecting sheets of molten material to high pressure to remove air bubbles. This ensures that the crystal is completely flawless once the material hardens. It is then polished, cut, and beveled to create the final design. This process requires hard work and dedication to master, resulting in a beautiful and artistic trophy that the award recipient is sure to appreciate.
When cut and polished in a precise manner, crystal awards go a step beyond glass, creating rainbow prisms when placed under a light. To make high-quality trophies that stand the test of time, we use K9 optical crystals that make our trophies hard and durable. This hardness allows us to create incredibly smooth awards that can be cut and beveled with perfect edges.
The Engraving Process
Engraving is a crucial step in the trophy-making process. Engravings allow buyers to customize awards so that they are more meaningful and personal for the recipient. To engrave a trophy, craftsmen typically use a rotating copper wheel or a diamond to cut into a glass award surface.
At EDCO, we also use deep etching to embed custom logos and text into crystal awards with impressive precision and accuracy. This process involves attaching a stencil to a crystal trophy and blasting abrasive sand over the stencil to etch the design onto the award.
Our extensive experience in creating eye-catching crystal trophies allows us to use both engraving and deep etching to create personalized awards that meet our customers' specific needs and specifications.
Personalized Crystal Trophies
Our experienced artisans have decades of experience creating unique works of art with incredible details and designs. Our awards combine various colors ranging from cobalt blue to jade, red, purple, black, and several others.
We also offer a wide collection of Art Glass Awards that are mouth-blown to ensure each piece is unique in size, shape, and color. Each of our awards include custom engravings and etchings to ensure you can personalize your award to meet your needs.
Customized Crystal Awards
Our design workshop also offers Custom Crystal Awards that will take your idea from concept and design to reality, we also offer pre-manufactured awards we can customize to your specifications.
We can custom etch, apply logos, and include special artwork on our glass and crystal trophies to ensure that your award meets your custom specifications. Utilizing custom colors, typesetting, and special styling-queues, your customized crystal awards will deliver on build quality, craftsmanship, and appearance. Our team will work closely with you to create meaningful employee awards that your team will value for years to come.
Crystal Awards for Employee Appreciation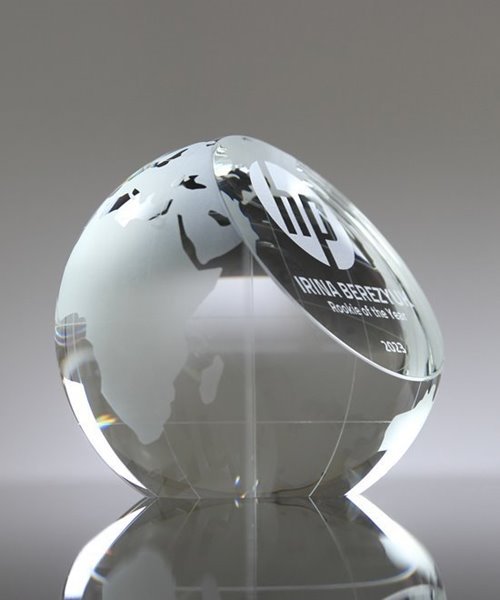 If you are looking for a striking way to honor the achievements and efforts of employees, look no further than the crystal trophies EDCO offers as employee appreciation awards.
Our crystal trophies offer a unique and personal way to express gratitude and recognize your best-performing employees. Our employee awards are available in various shapes and styles that are best suited for different events and purposes. This includes trophies designed specifically for accolades and milestones such as sales achievements, years of service, employee appreciation, leadership, and retirement.
Our crystal appreciation awards are budget-friendly while giving employers and managers the ability to show appreciation for their highest performers. These awards help incentivize team members to improve their productivity and remain motivated. Our collection includes numerous colorful options that feature K9 optical crystal and a premium build quality.
Explore Our Crystal Awards
No matter what your needs or artistic tastes are, you will be able to find an award that suits your needs in our vast collection of crystal trophies. 
Our collection includes different combinations of designs and materials, including:
Got an award in mind? Contact EDCO today for help with placing your order!