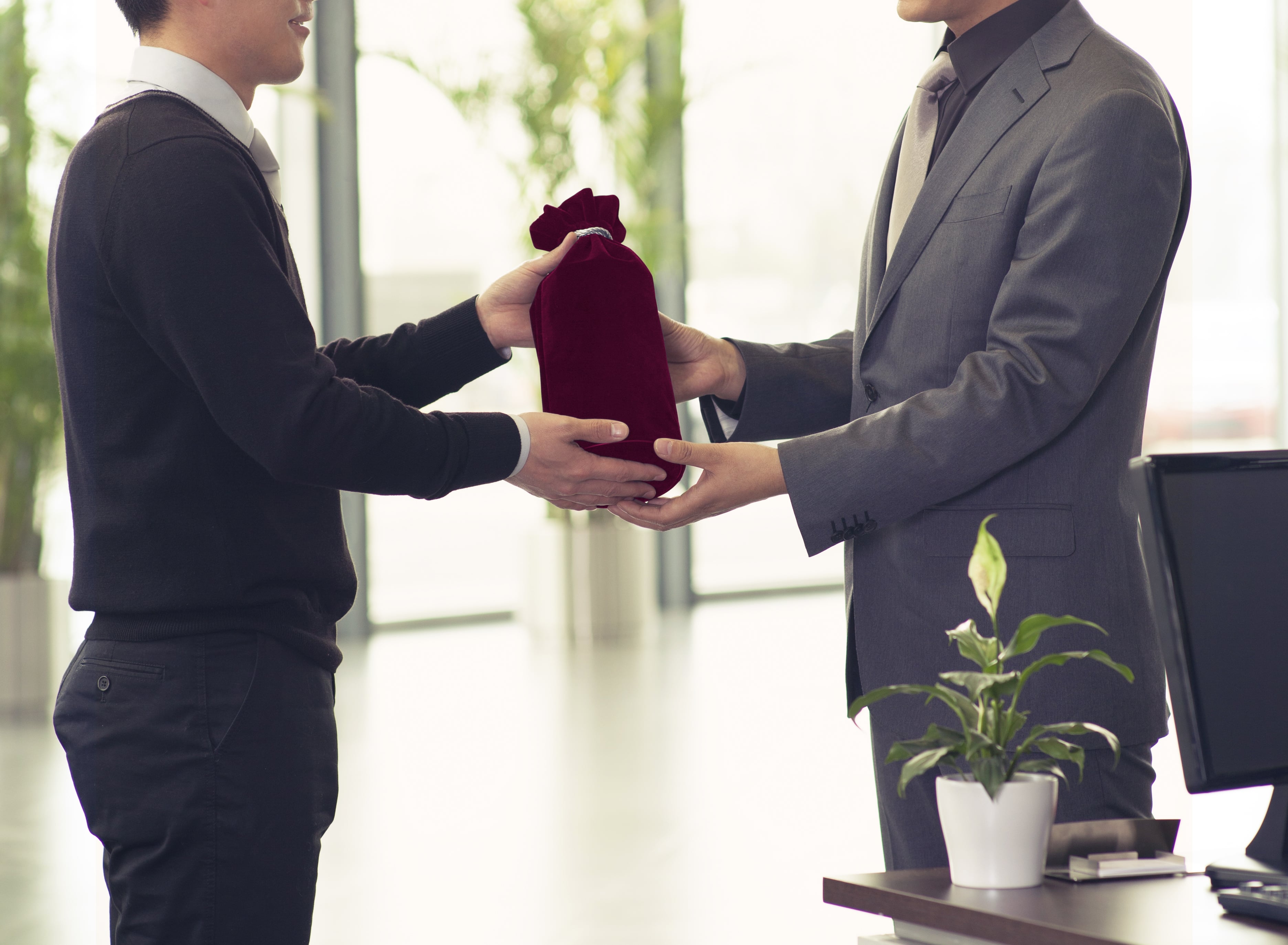 Most organizations recognize the accomplishments of their employees in some way – through annual bonuses, high fives and one-on-one conversations, for example. That's because they know the benefits of recognition: increased productivity, collaboration and innovation, ultimately leading to more sales. But these companies are still missing an important piece of the puzzle.
In order to drive the best possible performance, recognition needs to be thoughtful. Personalized gifts for employees that combine three factors – knowledge of the individual, a detailed description of the accomplishment and recognition of the benefit to the whole company – are the most thoughtful, and therefore the most effective, type of employee award.
Personalized employee appreciation gifts should also come from managers or supervisors. Nearly 53% of employees want to receive more recognition from their manager or supervisor – much more than the 41% who want more recognition from coworkers. Correspondingly, the same study found that manager and supervisor recognition was the most meaningful to employees when it did occur.
Here's how you can combine all of these factors to get the most from your personalized employee gifts.
Knowledge of the Individual
Truly personalized employee appreciation gifts show that you know your employee as an individual. This means two things: First, that you're familiar with his or her likes and dislikes on a personal level. Do you know what books, movies or TV shows the people on your team like? Do you know their hobbies and pastimes? Getting to know your employees on this level makes recognition much more meaningful. Second, you should know how they like to receive recognition. To find this out, just ask! Maybe they prefer private recognition over public or would rather have peer recognition than have the CEO make an announcement.
Detailed Description of the Accomplishment
Personalized gifts for employees provide the best morale boost when they are specific to the individual's accomplishment – so don't just write their name and call it a day. Make sure the particular achievement is inscribed, whether that means a list of traits like "For Outstanding Attitude and Positivity," or a specific title, like "Sales Person of the Year" for a top sales shark.
Recognizing the Benefit to the Company
You should also be specific about how this employee helped the company: growing sales, improving company culture, initiating teamwork, finding new efficiencies and so on. This doesn't necessarily need to be inscribed on your personalized employee gift, but make sure that you add it verbally when you present it. Recognizing the benefit to the company shows exactly why the employee is valued, making the gift even more special.
The Best Personalized Gifts for Employees
Logo T-shirts, coffee mugs and lapel pins are just fine as branded company items that you give out to clients and to employees as small tokens of appreciation. But these personalized employee appreciation gifts bring recognition to another level:
Trophies
Trophies can be personalized in several ways: you can choose a shape or design that the individual will love, and also add an inscription to make the award even more meaningful. There is a trophy that fits every personality and occasion, from soaring eagles to sparkling crystal to humorous trophies.
Plaques
The main benefit of plaque awards is that they offer more room for a thoughtful inscription. You can write more than a name and an achievement on many plaques. There's room for several lines, so you can get very specific about the accomplishment and how it benefited the company.
Artwork
Have a creative person on your team? Artwork is the perfect personalized gift for employees on your design or advertising team – or anyone who is innovative and imaginative. With hand-blown art glass awards, you're giving the gift of artwork and a meaningful inscription, checking all the boxes for thoughtful employee awards.
Barware
Barware definitely gets the first requirement right: knowledge of the individual. If your employee likes a fine glass of scotch or a good red wine from time to time, use that knowledge to show them that you really listen to them. Scotch decanter sets, wine glasses, wine decanters and beer mugs will remind your employees how valued they are every time they use them.
Vases and Crystal
This is another personalized employee appreciation gift that shows you really know someone. Engraved vases, bowls and trophy cups make an ideal keepsake for an employee that appreciates elegance and craftsmanship.
Clocks
Clock awards are the perfect gift for a top executive or a retirement celebration. They're distinguished and classic, showing your employees that you respect and value them. They come in many designs, from sleek glass to handsome hardwoods, and you can inscribe your personalized message.
While personalized gifts for employees should be thoughtful and specific, they don't have to be expensive or involve a lot of effort. We're here to help you find the award that fits your budget and communicates your message perfectly – so that you can gain all the benefits of motivated, productive employees.