Recognizing your team's achievements throughout the year is important to maintaining a productive, engaging, and competitive work environment.  A good employee recognition program helps create a workspace that your employees look forward to coming into day after day, but what about year after year? At the end of the year, you have the opportunity to make a lasting impression on your employees and enter into the next year with a renewed sense of energy and passion that'll help you accomplish all your goals. While you should hype up your team for all that they'll achieve next year, you should also reflect on the great things they did this year, and there's no better way to celebrate another year of great work than by recognizing those responsible!
So, how do you wrap up your year with employee recognition? Most companies will have some sort of end of the year holiday party already, but if not, you should really consider one. At an event like this, your staff can talk with each other about anything they like and really enjoy each other's company without the stress of work or project deadlines looming over them. It's a great way to improve internal relations and strengthen bonds between co-workers, so your team works even better together in the coming year. It'll end the year on a high note and leave your employees feeling more like friends than co-workers. The event can be considered employee recognition in itself since you've (hopefully) put a lot of time and effort into planning something they'd enjoy. The event doesn't have to be expensive or grandiose – as long as it's meaningful, authentic, and sincere, your employees will appreciate it and know they're valued.
Employee Recognition Awards At the End of the Year
This end-of-year event can be considered a reward in itself, but there's more you can do to really wrap up the year with employee recognition and show your employees just how much you've appreciated their hard work over the year. In fact, it's the perfect time and place to hand out some special employee recognition awards.
You likely already know the benefits of employee recognition awards and how they contribute to a great work environment and culture, but if not, here's a quick rundown. Employee recognition awards can increase employee productivity, engagement, and satisfaction, boost morale, improve customer service, and decrease employee turnover. There are a wide variety of different employee awards one can give out throughout the year, and while the kinds of awards you bestow upon your employees are ultimately up to you, there are a few we'd recommend you make staples at an end of the year company event to wrap up the year with employee appreciation.
Employee Recognition Award Types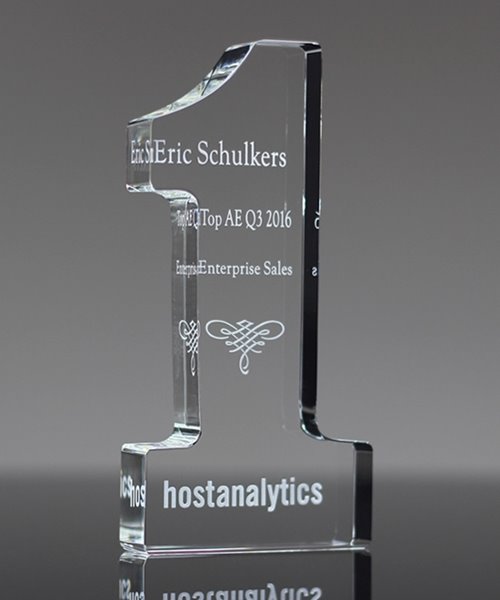 Employee of the Year: Most companies will give out an employee of the month award, so it only makes sense to name an employee of the year. Not only will this communicate your appreciation, but it'll provide an incentive for your employees to be productive and engaged all year long. Think about including some other prize – maybe a gift card, gift basket, or PTO – to go along with this award.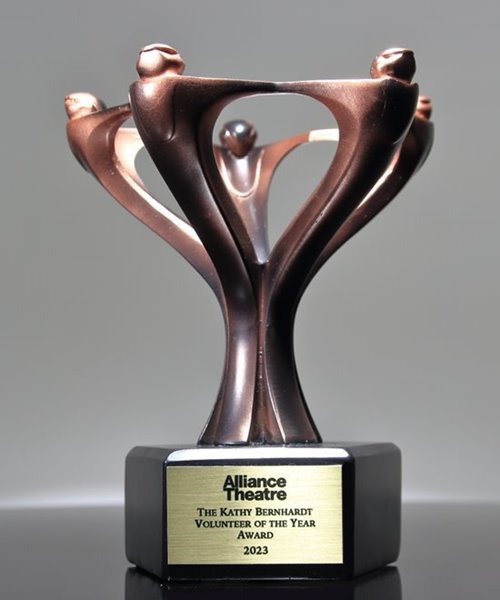 Team of the Year: Just like the employee of the year award, this award will show a team how much you value their work, and it will provide an incentive to all the teams in your company to put in great work day after day. While the ultimate decision is up to you, we recommend giving it to the team that overcame the most difficulties, took on a lot of big projects, or went above and beyond all expectations and were super productive. In addition to the award, think about including a team dinner or some other reward with it.
Innovator of the Year: Every year, you probably have a number of employees who think up creative solutions to the problems your company faces, or totally reinvents the wheel and finds an easier alternative to a process you've had in place for years. By honoring the year's best innovator in your company, you'll be showing other employees how much you value their ability to think outside the box.
Blunder of the Year: It's important to be able to laugh at yourself, and we all make mistakes from time to time. You can't expect your employees to be perfect all year long – nobody is – so why not find the humor in a situation and ask employees to nominate some of their biggest "oopsies" of the year. In addition to the award, you can use it as a teaching moment and recognize that your staff learned from their mistake.
Don't let the end of the year creep up on you – get the employee appreciation trophies you need today from EDCO! Shop our wide selection of crystal awards, glass awards, acrylic awards, plaques, and more to find the perfect ones for your employee recognition program.