Multi Location Shipping: The EDCO Drop Shipping Process Explained
EDCO's accurate and timely delivery process can be best described as multi location shipping—better known as drop shipping—whenever and wherever in the United States our customers need their awards and trophies sent to recipients.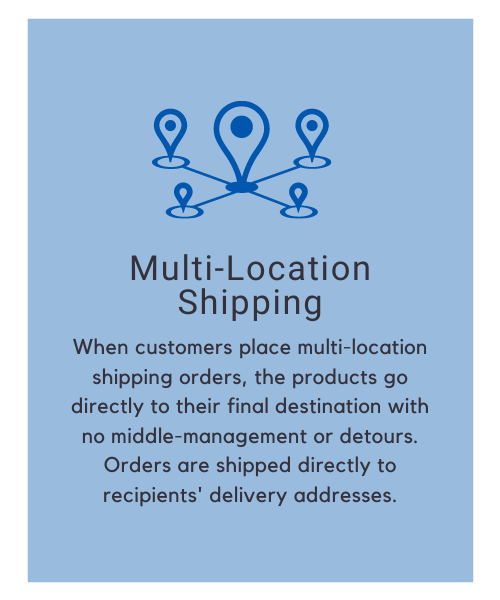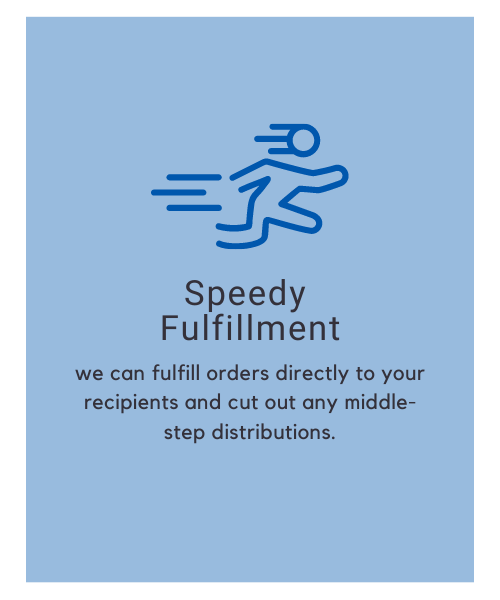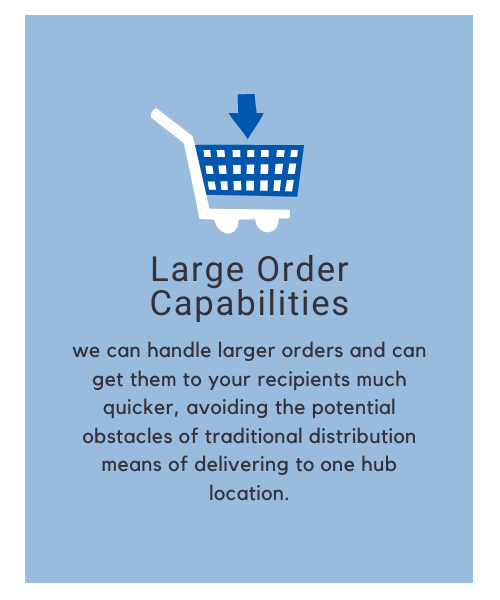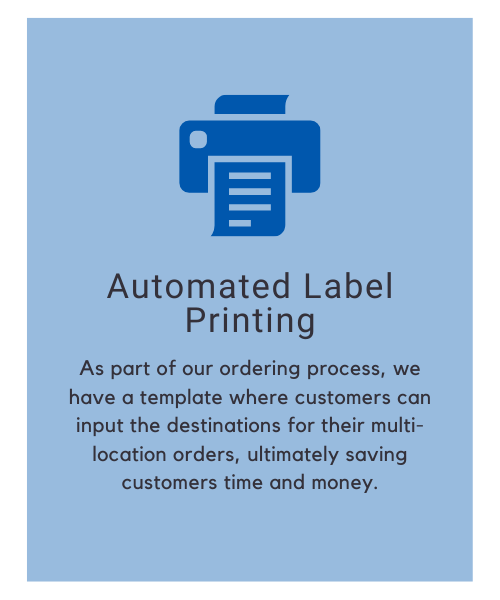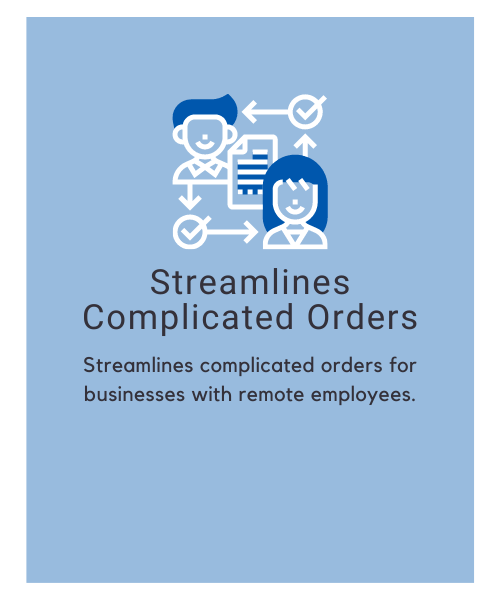 Online events and ceremonies have gradually become the primary method for many customers across the US looking to host events to reward employees or partners. In response to this shift in behavior, delivery methods have had to adapt to customer needs.

For many businesses in 2020 and forward, shipping needs have had to become more efficient while also serving more people and needs on a national scale. Below, we will explain the drop shipping process and how we use it at EDCO to deliver high quality awards and trophies in a reliable, and efficient manner.

How Does EDCO Drop Shipping Work?
Drop shipping is designed to reduce the amount of work needed to get awards and trophies to our customers' recipients. It is named as such because the orders are shipped by being directly dropped in various recipient locations.

Traditionally speaking, customers would order recognition awards and have them shipped to an office, or event venue. Then, those businesses would take on the task of distributing those awards to their own employees themselves.

Given the rise of remote work and in-person events being replaced, this is not as easy as it was in the past. While some employees may work in the office, you also may have members of your team that work from home. These workers still deserve recognition. Drop shipping eliminates the middle steps to save time and resources in getting trophies and awards from the warehouse to all your employees and partners.

When you order awards from EDCO, you can input home addresses for recipients. Rather than getting the prizes shipped to a single location—such as an office—and distributing them personally, drop shipping allows you to identify various shipping locations and have recipients receive their awards at home or their desired locations.

Benefits of Drop Shipping

Because drop shipping is designed to make ordering products more efficient, there are many added benefits of this service. By making efficiency the building block of our business, we create a wonderful experience for customers while also simplifying the process for all involved.
Drop shipping also:
Helps the environment by cutting down on transportation costs for products shipped.
Reduces delivery times.
Streamlines complicated orders for businesses with remote employees.
Simplifies the processing of orders.
All of these translate into efficient awards and trophy distribution without creating more work for our clients at EDCO.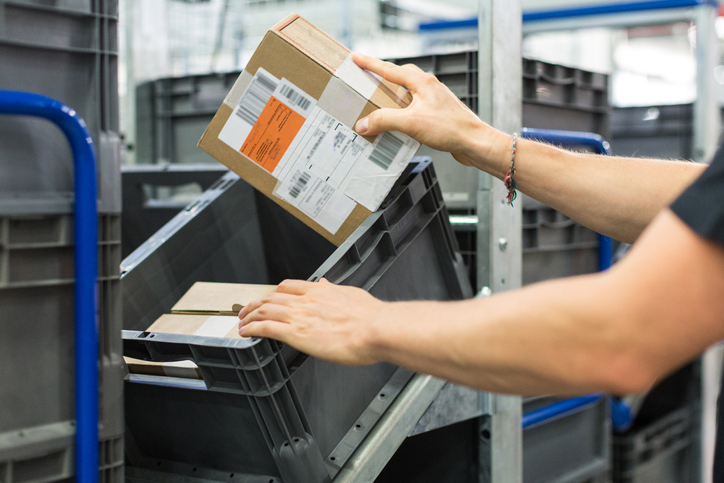 Speedy Fulfillment

With our drop shipping capabilities, we can fulfill orders directly to your recipients and cut out any middle-step distributions. This means that we can handle larger orders and can get them to your recipients much quicker, avoiding the potential obstacles of traditional distribution means of delivering to one hub location.

Less headaches for EDCO customers and allows us to get employee rewards and partner praise so you can focus on your business!

Multi-Location Shipping

Though having multiple shipping locations would normally cause confusion and delays, drop shipping with EDCO allows us to excel at these types of orders.

When customers place multi-location shipping orders, the products go directly to their final destination with no middle-management or detours. Orders will ship directly to recipients from our location to the recipients' delivery address.

Automated Label Printing

As part of our ordering process, we have a template where customers can input the destinations for their multi-location orders. Having this information filled out in a formatted way helps us to automate the label printing process.

This saves time, which ultimately saves our customers money. It also ensures that no matter how complicated an order may be, we have a standardized method of processing it so that it gets to the delivery address smoothly and without hiccups.

EDCO Product Offering Lineup

At EDCO, we aim to act as a one-stop-shop for any employee awards or custom trophies you may want to order. Whether you want to deliver these personally or to request a drop shipped order, we are confident that we have what you are looking for.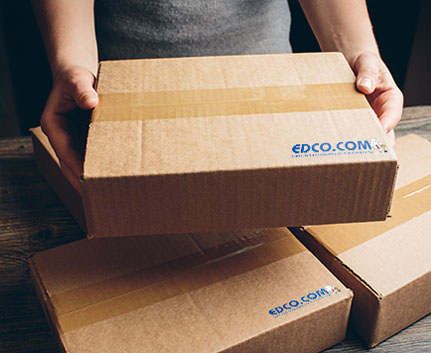 Here is a roundup of our most popular products:
And many more to choose from for your unique custom awards!
We also now offer gift boxes for your awards. Presenting your gifts in attractively designed, formal boxes will surely elevate their importance and make the recipients feel even more appreciated. By placing a drop shipped order at EDCO, you are saving money on the cost of your awards and helping to reduce the environmental impact of shipping costs.

Contact EDCO today to get started on drop shipping appreciation to your employees and partners!