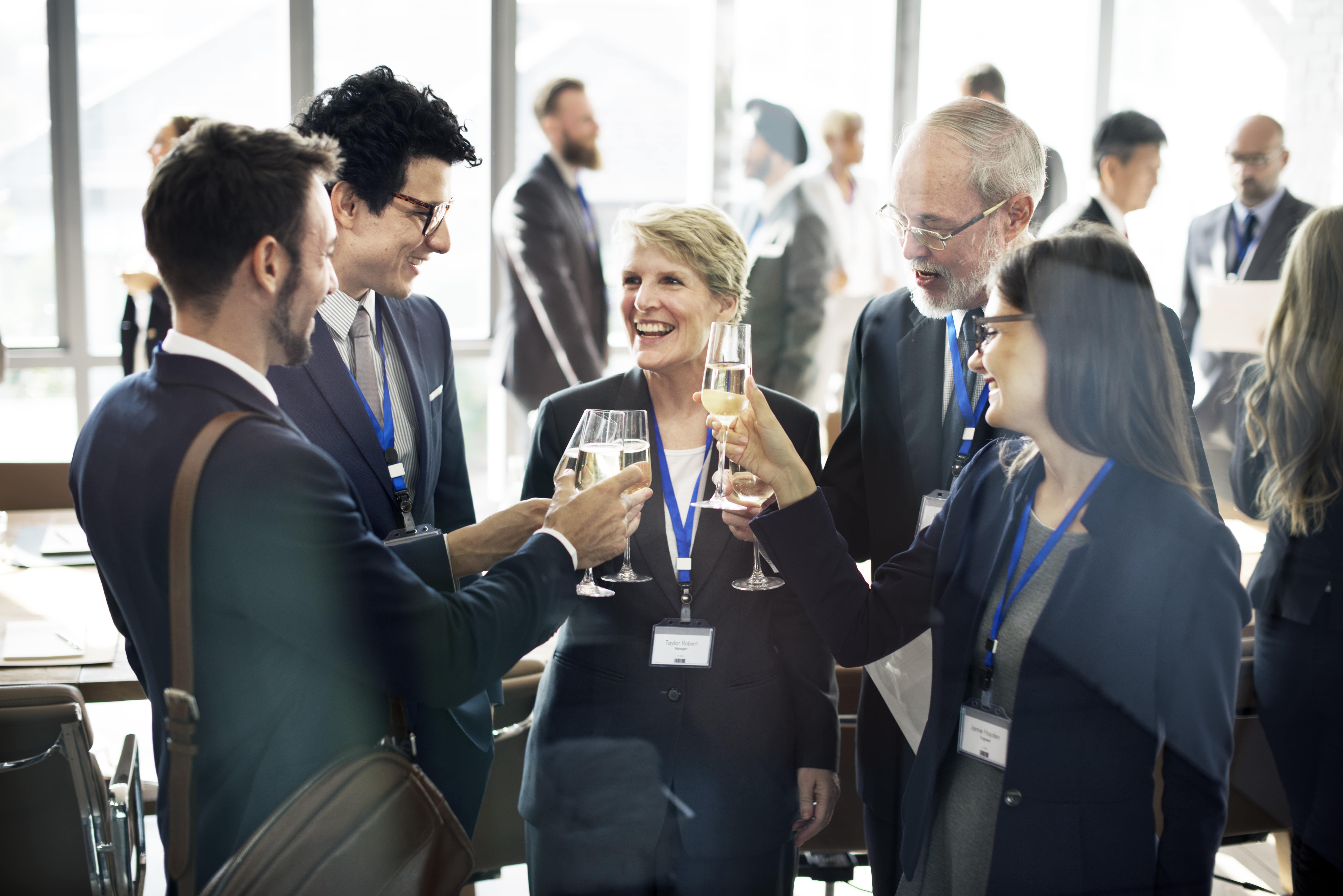 Where would your company be without employees? Chances are, it wouldn't exist at all! So why do 38% of employees say that they don't get any rewards or recognition at work? It's especially surprising when you consider all the benefits of satisfied, happy employees: lower turnover rates, higher productivity, better teamwork and more.
If you're one of those managers or supervisors guilty of not providing enough employee appreciation – or even if you already have a recognition program that you want to improve – there's good news. National Employee Appreciation Day is coming up on March 6, and it's the perfect opportunity to give out a little praise to your employees. Not sure where to start? We've got you covered.
1. Get to Know Your Employees
The best employee appreciation is personalized. It shows your team that you really listen to them when they talk – and that you're interested in their lives outside of work. After all, family, friends and hobbies are important to overall happiness, and happiness is essential to productivity and employee retention. When you take an interest in your employees, they'll already start to feel more recognized, and you'll have a better idea of the type of gift that they would love to get on Employee Appreciation Day.
2. Include Everyone Equally
National Employee Appreciation Day isn't the time to single out your top salespeople or give huge bonuses to just a few employees. It's about appreciating the contributions that all your employees make, from administrative assistants to regional managers. That doesn't mean you have to give everyone the exact same thing – although this is easier for large organizations – but employee gifts should be around the same value and should be given to every department and every level of employee.
3. Celebrate as a Team
Employee Appreciation Day is a time for acknowledging everyone's contributions, so why not celebrate as a team? This is the perfect opportunity for not only employee recognition, but also creating a fun, relationship-building event that improves your team's bonding – and that will improve creativity, innovation and ability to work together. Host an awards ceremony, give out awards at an off-site happy hour or have a day of activities capped off with awards. As the saying goes, teamwork makes the dream work.
Top Ideas for Employee Appreciation Day
You want your celebration to be unique, memorable and inclusive, no matter your budget. There are tons of ideas for Employee Appreciation Day, so we've narrowed them down to our favorites that hit all the right criteria.
Volunteer Day
Using National Employee Appreciation Day as an opportunity to give back not only provides a team bonding experience, but also great public relations for your company. Find a volunteer opportunity related to your company values or your industry, or plan it around your team's interests. Reward everyone with a happy hour afterward for the ultimate appreciation.
Free Lunch
There's no such thing as a free lunch – except on Employee Appreciation Day. It's a universal fact: All employees love free food. Host a pizza party, taco bar or chili cook-off to add a little friendly competition. Food trucks also put a fun spin on the free lunch concept. Take a poll of your employees' favorites and surprise them!
Fun Activities
Activities are the chance to really let your team do something they love. While standbys like bowling, mini golf and ice skating are fun, you can also get more creative. If your team is outdoorsy, go for a hike or bike ride. Take a tour of an attraction in your city that you might not see otherwise. You can even keep it on-site: host office trivia, arrange for an afternoon yoga or dance class or set up a ping pong tournament. You'll have so much fun, you'll forget you're actually improving your teamwork skills.
Awards Ceremony
National Employee Appreciation Day is a great time to host an awards ceremony, especially a fun one. Choose creative award titles for each of your employees and hand out personalized trophies at a small presentation. "Most Likely To" awards are always winners, like "Most Likely to Be First in Line for Snacks," or "Most Likely to Be in a Meeting." Or, take a page from yearbooks and give awards for Best Dressed, Class Clown, etc. EDCO offers plenty of economy trophies that make it easy to include all your employees.
Tokens of Gratitude
On a budget? Smaller tokens of gratitude can be just as thoughtful as grand gestures on Employee Appreciation Day. Recognition pins can be worn as symbols of pride and are very cost-effective. Insulated coffee mugs are useful for the coffee drinkers in your group, or sports bottles for the athletic types. Creatives will appreciate a good notebook. You can also give out good, old-fashioned thank you notes. A thoughtful, handwritten note can be your best budget option of all.
This year, it's time to start celebrating Employee Appreciation Day. A little time and effort on March 6 can go a long way toward making your company a fun, productive – and profitable – place to work.