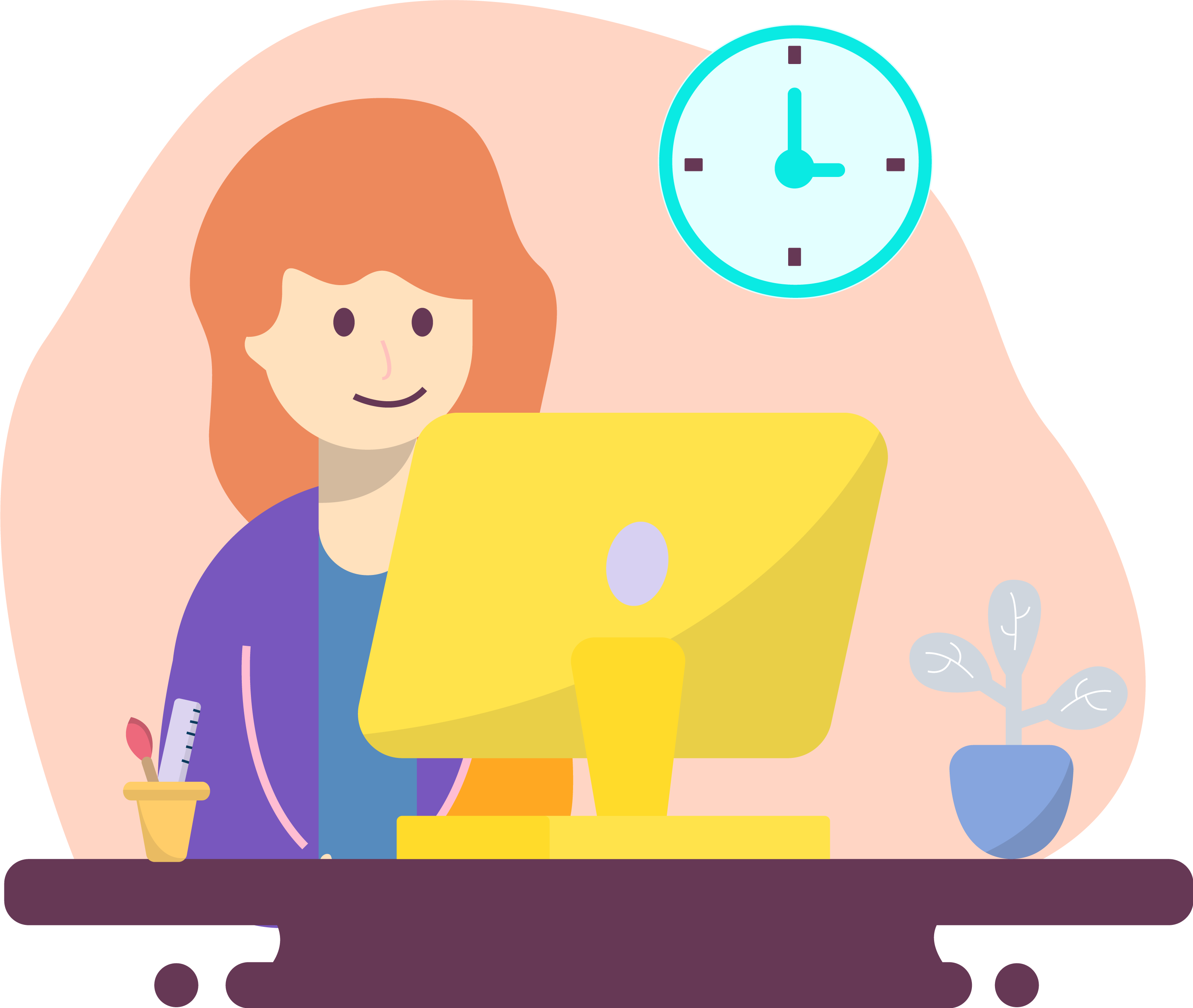 Employee recognition is the foundation of a positive company culture. Not only does it improve employee retention, boost morale, and encourage teamwork, it actually benefits your bottom line. Employees who feel valued and appreciated are more productive and provide better customer service than those who don't receive recognition. But in today's uncertain landscape, many employees are working remotely and some events are being canceled or postponed. 
Businesses are now asking themselves how to give awards to employees who only interact virtually. What might this new employee recognition program look like? Do they really need to cancel award ceremonies and events? For answers, they can look not only to companies who have long operated with remote workforces, but also to trophy experts like EDCO. 
With EDCO Awards & Specialties' drop-shipping services, you can trust we will deliver your company's employee recognition awards on time and directly to your employee's home!
For more information, please call us at (800) 377-8646.
Remote Work and Employee Recognition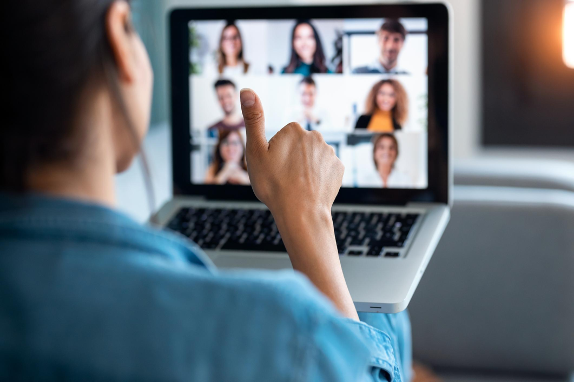 While working remotely is new for some organizations, many have been doing it for years already. In fact, nearly 70 percent of companies let employees work from home at least some of the time in 2019. Some, like Dell, Aetna, and Williams-Sonoma, have partially remote workforces but also a central office hub. Others, like software talent agency Toptal, software-as-a-service company Zapier, and inside sales CRM Close.io, have entirely remote workforces. Many of these companies are also known for their open, positive company cultures and retention.
NYCxDESIGN, an annual award ceremony hosted by Interior Design magazine, is making plans for a virtual event in May. It will include a livestream, plus social media promotion of winners, photo galleries, and a Pinterest board, plus interactive website content. It's expecting its largest audience yet.
If these organizations can do it, so can you. However, remote work does change how you will organize your employee recognition program. You may choose to increase some forms of recognition, like social media shoutouts, that can easily be done online. Or, start a virtual wall of recognition on a website like Soup.io, where employees can log in and post photos and entries. You can even host a virtual event for your annual award ceremony or corporate summit with complete with trophies from EDCO Awards & Specialties.
An employee recognition award is a great way to communicate to your staff that the company acknowledges and appreciates their efforts, and you can do so in a variety of ways:
Employee Appreciation Awards: Sometimes, the accomplishments of your employees do not fall on a timeline, and you want to express your gratitude for something they have recently completed or their ongoing success. Luckily, EDCO offers a variety of employee recognition awards that express appreciation in many ways, and each comes with free engraving services that will ensure all the details of the achievement are to you and your staff's liking.


Employee of the Month Awards: The most classic form of an employee recognition award, our Employee of the Month Awards have stood the test of time. Our individual awards allow recipients to bask in their achievement, while our company plaques give an additional place for good workers to shine on the wall of the business. Plaques are particularly great, as they honor your past wonderful employees accomplishments while giving your newer employees something to strive towards! EDCO proudly offers free rush orders and free shipping on orders over $100, so you'll have all the awards you'll need as quickly as you need them.


Years of Service Awards: A Years of Service honor should be a truly exceptional employee recognition award for your most loyal staff. Your employees have dedicated a portion of their lives to bettering your business, and you want them to know how grateful you are for all they have done. At EDCO, our Years of Service Awards come in a range of fine styles from the corporate-friendly optical crystal to flashy art glass for more informal businesses. Between our excellent selection of awards and shipping perks on bulk orders, you won't find a better combination of quality and quanitity anywhere else.
Why Surprise Your Remote Employees With A Custom Award, Trophy, or Medal?
Delivering a customized crystal award, fun award, trophy, or medal to your employees' home will let them know that you appreciate their hard work and commitment from afar! A personalized award with their name and a recognition tagline will make their day, especially during these times of isolation. This will give you the opportunity to tell your employees exactly what they are doing right, giving them the confidence they need to continue succeeding remotely!  
With EDCO, you can choose from many employee recognition awards and customize them all with no hidden fees, including:
Free set-up
Free engraving
Free rush service
Free shipping on orders over $100
How to Give Awards to Employees Virtually – Drop-Shipping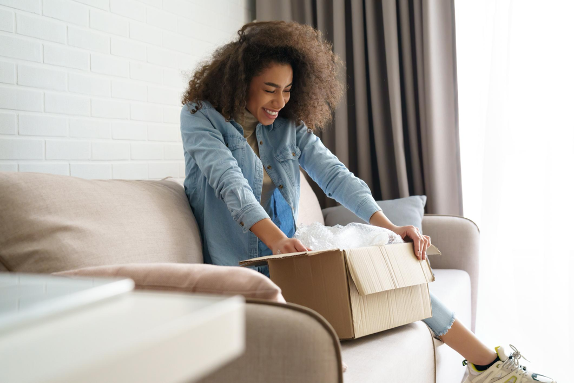 You are probably wondering, "How can I give awards to employees if I do not have an in-person ceremony?" The answer lies in drop-shipping - Drop-shipping is the ability to ship awards directly to your recipients. 
Thanks to EDCO's drop shipping, you can arrange delivery directly to your award recipients' homes. Rather than presenting an award to your employees in person, you can have them open it up on a group video ceremony on Zoom, Google Meet, or whatever video calling service your company employs! 
At EDCO, we offer free drop-shipping, and we will even include a congratulatory letter so your award-winner knows exactly why they are so appreciated. Your employee gets the recognition they deserve, and they can keep their trophy at home as a reminder of what they are working toward in trying times.
Do you usually keep your award recipients a secret until you announce them at the ceremony? Just add a rule for those who receive a drop-shipped package: No peeking! During your virtual award ceremony, have the awardee open their box once you announce their name. You can even have them read the congratulatory note for extra measure. Employees get the recognition they deserve, and your ceremony still has the element of surprise.
Award Shipping: What to Look For
Drop-shipping awards is the ideal way to make sure your employees are recognized on time and on budget. Those two criteria—time and budget—are also the most essential parts of drop-shipping. If your awards do not arrive on time, they could miss the ceremony. Budget is also always important. At EDCO, we will always help you stay on budget. Shipping is free on orders over $100, and we will even rush your order and provide drop-shipping for free.
We will also help your award ceremony go off without a hitch. EDCO has a "customer is always right" policy, and we guarantee not only on-time delivery but also your 100 percent satisfaction. Our awards will add flair to your virtual event. Our top-quality materials, impressive designs, and vivid colors look as great virtually as they do in person. 
For most businesses, working entirely remotely will not last forever. But while it is necessary, there is no reason for employees to feel isolated just because they are physically separated. Discover how to give awards to employees during a virtual event, and you will still reap the benefits of recognition. When it comes to award ceremonies, the show must go on.
For more information about placing a large award order for your employees, please contact us at (800) 377-8646 or chat with us online!
Virtual Events in 2021 and How to Plan Them
With trade shows, conferences and thought leadership summits being postponed or canceled across the globe since 2021, many organizations are left wondering how to provide value and stay relevant in the changing landscape.
For many, the answer has been to take their events online. From musicians live streaming concerts to Google changing its Cloud conference to an online format, virtual events are already everywhere since 2020 and will likely be virtual for months or years to come. And individual businesses can benefit from them, too.
Corporate events are an essential part of many annual calendars. Numerous corporations plan their annual events in the spring and summer, and those are now uncertain at best. But just like Google and Jimmy Buffett, businesses can take advantage of virtual events to boost employee morale and provide a little distraction.
What Are Virtual Events?
Virtual events are gatherings that happen online rather than at a venue. Participants interact through an online platform, using video and chat features to see each other and communicate. Virtual events can bring together neighbors or people from all over the world. The important aspect of virtual events is that everyone is in the same "place" (online) at the same time.
Virtual events have been around as long as the internet, but as the workforce moves more online and remote positions increase, they're becoming even more popular. They allow the event host to reach many more people over a larger area than they normally would, and they are typically cheaper than in-person events. You don't need a brick-and-mortar venue, catering or drinks. When you learn how to plan a virtual event, you can connect with hundreds or thousands of people in their own homes.
How Do You Plan a Virtual Event?
Whether you want to hold a conference or thought leadership summit, host your annual awards ceremony or have a company-wide meeting, you can do it with a virtual event. There are platforms made for all types of events and numbers of people, and while it still takes time and thought to plan and coordinate your event, you can get them set up much faster than an in-person event. Here's what you need to consider when figuring out how to plan a virtual event. 
Define your purpose: Your purpose is your why – and it actually comes before your specific topic. Do you want to educate, appreciate or congratulate your employees?
Pick your topic: Your specific topic is your what – a "how to" session, a company-wide meeting, a virtual award ceremony and so on. It's how you'll achieve your purpose.
Choose your date and time: Virtual events may need to take into account different time zones. If your employees are working remotely, mornings are typically better, as everyone is more alert.
Invite your speakers: Who has something to say on your topic? Whether you have an industry expert talking about developments, an expert within your company demonstrating a product or your management team giving out awards, your speakers are the foundation of your virtual event.
Invite your audience: If you're using your virtual event as a marketing tool, your target audience will be based on marketing metrics. For internal virtual events, your audience is easy: it's your company!
Design your event: Will you host a webinar, a slide share or a video presentation? What will your event website look like? If there is video, what will your background be? How will your speakers dress and move? And don't forget branding: It should always be consistent with your business brand.
Practice your technology: The most crucial part of a virtual event. Always set up your tech and test it before it's time to make your presentation. Practice makes perfect!
Turning Live Events Into Virtual Events
If you've already planned a live event and unforeseen events have caused you to postpone it or even cancel it – think again. You can easily turn a live event into a virtual event. You already have your topic, speakers and audience, although you may need to pick a new date and time. If this is your present situation, skip right to step 6 above: Think about how your live event translates into a digital format. A presentation would work well as a PowerPoint or a screenshare. A training session could operate like a live product demo or a webinar. And an award ceremony or corporate summit will focus on video of each speaker, and of each award recipient, so you'll need the ability to change views. 
As with step 7, you'll still need to design your event a bit. Let's take the award ceremony example. You may no longer have a venue, but you can still design a "set." Dress up your office a bit and have your main speaker present from there. Design backdrops for any other speakers who will present from their homes. Have everyone dress up to add a touch of fun and formality to your ceremony. And don't forget step 8 – practicing your technology should still be at the top of your list of how to plan a virtual event.
What Are the Best Virtual Event Platforms?
MegaMeeting allows an unlimited number of people to join in your virtual event, and has webinar, slide share and video capabilities. Plus you can buy a white-label version to add your own branding
Virtual Summits makes hosting virtual events like conferences and summits easy, with audience management, templates and presentation tools and even a "virtual lobby" where attendees can choose their sessions.
WebinarJam is a top platform for hosting – you guessed it – webinars. You can host events for thousands of people, and even stream directly on various social media platforms.
BigMarker goes beyond video hosting to provide all the tools you need for virtual events: landing page templates, promotional items, interactive features and more.
Using Virtual Events to Recognize and Reward Employees
Virtual events can be just as beneficial to your employee morale as in-person events, and even more so in times of uncertainty. You'll give your employees something to look forward to, break up the monotony of working from home and reward them for their patience and loyalty. Your employees will feel valued and appreciated, and you'll reap the benefits of improved productivity.
Virtual Award Events Strengthen Company Culture
Virtual award events can strengthen your company culture. Corporate award ceremonies are often a time of year employees look forward to: They get to come together outside the work environment to bond, laugh and share – and they get rewarded for the hard work they put in all year. You don't need to cancel or postpone a ceremony – virtual events allow you to capture the moment from a distance.
Five Award Ideas for Virtual Events in 2020
Virtual events are a great opportunity to keep your company traditions going and put a new spin on them. And thanks to EDCO's drop shipping, you can arrange delivery directly to your award recipients' homes. Rather than presenting an award in person, have them open it up on video! Here are a few ideas for awards to give out at your virtual events:
How To Show Appreciation to Remote Employees – 20 Recognition Awards  
Employee of the Year Awards
Employee Appreciation Awards
Work Anniversary Awards
Years of Service Awards
Employee Achievement Awards
Employee Leadership Awards
Sales Awards / Sales Achievement Awards
Behavior and Value Awards
Performance Awards
Employee of the Month Awards
End of the Year / Holiday awards (i.e.- For Company Parties or Retreats)
Diligence Awards
Mentorship Awards
Teamwork Awards
Fun Employee Awards (i.e.- Light bulb awards to recognize bright ideas)
Department MVP Awards
Most Creative Awards
Rising Star Awards
Employee Accomplishment Awards
Attendance Awards
(Looking for more ideas? Check out this blog to find hundreds of Employee Appreciation Award Ideas & Wording for all types of achievements, award types, and performance.)
Don't miss out on all the great benefits of company awards, like employee retention, improved productivity and an open and friendly company culture. Virtual events are about to become the new normal, and you can be ahead of the curve.
After compiling a list of recognition award ideas for your employees, you will need to place your order! Wondering how each employee will receive their award? At EDCO, we got you covered! We offer drop-shipping services, which allows companies to place large employee recognition award orders. Then we have all customized awards individually shipped to each employee. 
Visit our Employee Recognition Awards page today to get started.