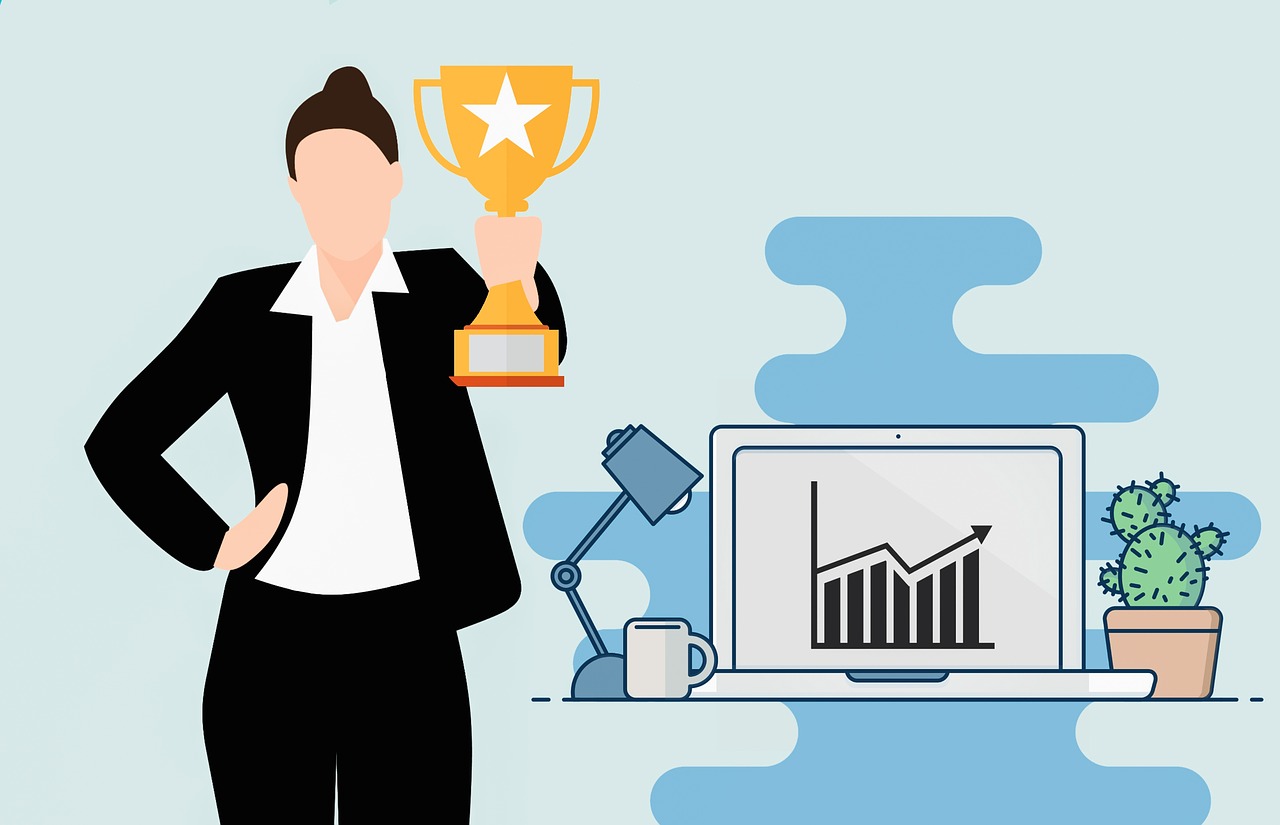 What is Employee Recognition?
Employee recognition is the act of publicly acknowledging your staff members for who they are and what they do. It is positive feedback of an employee's strengths and an expression of gratitude and appreciation. 
Essentially, the goal of employee recognition in the workplace is to reinforce particular behaviors, practices, or activities that result in better performance and positive business results. Employee appreciation also helps foster a meaningful relationship between staff members and loyalty to their organization. 
With employee recognition, workers recognize each other and make the workplace feel more inclusive, human, and employees feel an improved sense of value and appreciation. Employee recognition is one of the most important factors in driving workplace engagement, productivity, loyalty, and employee retention.
How Important Is Employee Recognition? And Why?

Employee recognition isn't just a nice way to treat your staff; it's also an extremely effective communication tool that can help you to get the best out of your business. Whatever method of recognition you decide to go for, your actions will reinforce good behavior within your team and staff and will communicate to them what sorts of actions and behaviors you want to see from them. If you own a business and want to keep your staff motivated and bringing in money for you then a simple employee recognition system can produce immediate, positive results.
Businesses and companies too often forget about the importance of employee recognition and the effects it can have on employees and job performance. Many businesses think they're saving time and money by skipping out on employee recognition programs, but in the long run, they're actually losing out on time, money, work quality, and employee retention. It's important to take the time to appreciate an employee's hard work in order to better improve the company and business as a whole. 
The Benefits of Employee Recognition & Appreciation
Employee Awards & Recognition make a difference on the bottom line. 
How? 
It's simple, by rewarding your team for good performance, you are reinforcing productive behavior.  Award and Recognition Programs build employee loyalty while helping to achieve goals more efficiently. They also create a competitive environment with a positive spin.  People are just more likely to repeat the behaviors being rewarded.  As Florida's largest manufacturer of Corporate Awards we hear our customers say time and time again how impactful their awards presentations are on staff members.  Awards people receive become cherished heirlooms and have a lasting effect.  This leads to satisfied employees which leads to satisfied customers and ultimately better financial performance for the company.
5 Reasons Why Employee Recognition is So Important:
Improves Productivity

Implementing employee recognition and reward programs can let them know that the company values their work. Exemplary employees can rest easy knowing their extra effort will not go unappreciated. Through a recognition program, employees will understand what standards they are required to work under and what is considered above average work. Knowing these two keys will improve their productivity and work quality since they will strive to achieve recognition through the program. Companies with no recognition programs will always receive the same lackluster work from their employees since they know that hard work is not being rewarded.

Establishes Teamwork

With an employee recognition program, a sense of teamwork among workers is greatly enhanced. Producing excellent and recognition-worthy work to improve the company and business gives them a sense of unity and need for teamwork. Employees who strive to have their work recognized through the program will also be more willing to help out their co-workers when they need assistance. If there is no recognition program in place, employees will be less willing to help each other out and will adopt an "every man for himself policy" when it comes to workload. Their extra efforts aren't being recognized, so they see no point in assisting their fellow co-workers.

Evokes Friendly Competition

Implementing a way to recognize your employees can help establish a sense of friendly competition among them. In the bigger picture, this friendly competition serves as a way to see who can produce the best quality work efficiently and consistently. This will perpetuate the quality of work, constantly improving it and the skills of your employees. Be sure to implement the recognition program correctly and let your employees know the standards on which they will be judged upon. Picking an employee at random to be recognized will make them grow bitter towards each other since a lackluster and lazy employee could be recognized over one that goes the extra mile.

Attracts High-Quality Employees

It's no secret that the best businesses and companies boast the best and happiest workforce. They also have multiple forms of employee recognition implemented. Employees want to work hard for great companies with excellent employee recognition programs and services. They will compete against other potential employees and produce the highest quality work in order to secure their spot in a great company. 

Improves Employee Retention

Recognition programs will also help your business retain hard working employees since they understand their work is being valued. Workers often leave companies because they feel as if their company doesn't care about them, which makes them feel the same way about the business. They want to move onto better companies.

Comfort Within Work Environment

There are a number of ways to show employee recognition and it doesn't have to be necessarily through a program or rewards. It can be through free amenities and services offered in the workplace. If employees have access to these facilities, they will be more comfortable in their work setting. This will help in creating happier employees, which in turn will produce better work. Even through the simple employee recognition program, employees will still find comfort and happiness in the work environment knowing their hard work is being appreciated.
How Do You Make Employees Feel Appreciated?
40 Employee Appreciation Ideas
Monetary Bonus. Everyone loves money and a monetary bonus is a great way to make workers feel their hard work is paying off. Show employees how they are valued and are greatly appreciated by the company.
Branded promotional gifts. Company-branded tumblers, pens, tote bags, mugs, tee-shirts, etc.
Give performance or achievement awards. Recognize employees who have done an outstanding performance with a beautiful award. (check out these performance awards ideas
Free food. Having snacks around the office, fresh donuts in the morning, or pizzas in the break room for everyone are great incentives! Whether it is just once a week or every day, everyone loves free food. 
Give Employee of the ___ Awards. Have Employee of the Month or or an Employee of the Year award. 
Celebrate birthdays.
Acknowledge and congratulate work anniversaries. Reward your staff for staying. Call attention to them, so other staff members can see you not only appreciate it, but back it up. (check out these work anniversary awards ideas)
Create a staff appreciation holiday or week. Whether it's a day or a "staff appreciation week", you can spoil your employees with little gifts or free lunch, have a joke awards ceremony, take everyone out on a river cruise or host a company barbeque or fancy dinner. It doesn't matter what it is, but having a specific time each year to recognize your employees goes a long way.
Give verbal recognition/shout-outs. Verbal praise – especially when given in front of the entire team or company – is an effective way to let your team know they are valued, which boosts morale and encourages hard work. Plus, you can do it instantly and it costs you nothing! However, verbal recognition alone is usually not enough.
Thank you notes and gifts. Written recognition goes a step further by providing a thoughtful note or recognition award that the employee can save and look back on. It's adaptable to all sorts of accomplishments, and even includes emails – which you can CC to the whole company for extra effect.
Take them to lunch
Give non-cash rewards and gifts such as gift cards to Starbucks or tickets to sports games.
Post on social media. Highlight different employees from the company or feature accomplishments from staff members in an easy, virtual way.
Offer "Summer Fridays". Let employees leave early on Friday afternoons in the summertime.
Extended breaks. Reward employees with an extra long break. Instead of a 30min lunch break, give an hour. 
Host a competition. Employee appreciation doesn't have to be praise, it can also just be a "break from the norm" with a competition in the office to allow your team to have some fun and show off their hidden talents. For example, a halloween costume contest. 
Participate in holiday gift exchanges. Doing a white elephant or secret santa gift exchange where all employees participate fosters company culture, encourages peer-to-peer engagement, and humanizes the company and everyone involved, regardless of status or department.
Have a holiday potluck. Similar to gift exchanges, potlucks are a great way to get everyone involved and bring everyone together for a casual event during work hours. 
Give treats - just because. Treat your staff for no reason with little things like ordering lunch on the company card or hosting a company happy hour.
Just say "thank you". Saying thank you is a simple, but powerful gesture and letting your employees know you appreciate their work with a simple two-word phrase is easy and goes a long way.
Cheers from peers! Encourage peer-to-peer appreciation. Make it easy for staff to call out the positive things people are doing so they come to your attention as well as everyone else's attention. 
Put your full staff on your website. Are you only showing off your top-level staff on your company website? While it might not be feasible to put everyone on your website, consider putting a fair number of staff on your website and letting them write their own bios. This helps employees feel like they are a valuable, integral part of the company.
Ask your employees what they want. Survey your staff and ask them what they'd like as far as how you show you appreciate them. 
Throw a party. Not just for birthdays and end of the year holidays - party all the time! For sales goals, for campaign kick-offs, Fridays!
Invite employees to a company retreat. Whether it's a stay-cation at a nearby resort or at a destination, have an all inclusive company retreat for your employees to relax and enjoy a weekend getaway - on the house!
Encourage continuing education. You can help pay for education events or just be lenient with time off so that staff can attend education events - This shows you appreciate them so much that you want them to continue to grow in their career.
Give career-based rewards such as free online classes or training so you can show employees your invested in them and their career. 
Recognize non-work related achievements and participation. People are doing incredible things outside of work. Whether it's volunteering or participating in a philanthropic event, recognizing your employees and workmates for achievements outside of work helps show off how amazing your staff is and humanizes work peers outside of work-related tasks.
Employee Recognition Wall-of-Fame. Put together a board in the office and have everyone at the office fill it with sticky notes that contain congratulatory messages to exemplary co-workers. This can serve as inspiration for those who did well to keep doing better. It will also challenge those who don't find their names on the wall to keep on trying to do better until they see posted messages addressed to them.
Be dog-friendly! Not all businesses can allow this, but if-possible, make your workplace a dog-friendly place so your employees can bring in their furry friends. This often relieves a stress of having to leave their dog at home, having to go home and let them out on their work break, or having to pay for a dog walker. If you can't do the dog-friendly thing everyday, have 1 or two days a year where people bring in their dogs.
Have a cool break room. Is your break room just a regular, boring room with no windows and a smelly microwave? Make your break room more than a place where people can sit at a table and eat a meal. Put comfortable chairs, a big screen TV, or a foosball table in there. Add more than a microwave for your appliances - Having a nicer coffee machine and a toaster oven or air fryer can be a game changer for staff members' lunches.
Assist with commuting expenses. Depending on the situation, offer to help out with additional expenses associated with commuting or parking. This could be in the form of providing parking garage passes or subway/train cards. 
Have the "Quintessential" work trophy. Have a trophy that is given based on recognition and passed around from one person to the next, either between staff members or from upper management.
Give thoughtful, personalized gifts. Everyone loves an Amazon gift card, but it is very thoughtful to give a personalized gift to your staff member based on previous conversations and what you already know about them. For example, football tickets for someone who loves sports, or tickets to the Food & Wine festival for someone who has mentioned they love wine and cheese. 
Do yearly superlatives. Just like the old yearbook days, have a superlative contest, such as the "Funniest Employee" or "Most likely to be President of the United States" and have everyone in the company vote. You can post the results on social media or on a board somewhere in the office. 
Allow remote working. Regardless of the pandemic, allow employees to work remotely when they need to. Giving your employees more flexibility and understanding in the workplace fosters a healthy relationship and attitude toward work. 
Make a plan. Actually make a plan to recognize employees, how to implement them, budget, etc. Don't just think about it, do it.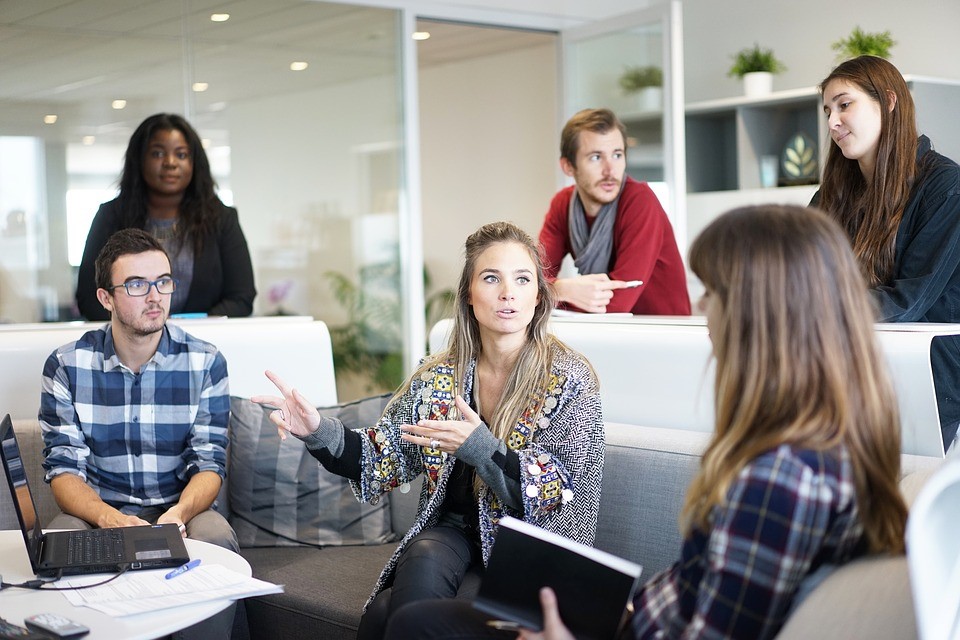 6 Tips for Recognizing Employees:
It's always better to praise your best employees in front of their co-workers because it can boost their self-esteem. Not only that, your employees will do their best to get recognized, knowing that you're an appreciative employer. 
Recognition programs should be all-inclusive. Everyone needs to be eligible for the rewards. Excluding specific employees or groups can negatively affect performance.
Don't hold up too long to remember somebody for their diligent work. 'Now' is always the best time to say 'thanks,' 'congratulations,' or 'job well done.' This is so that the employee can associate the recognition with the exact behaviors that resulted in an exemplary performance.
Recognize accomplishments often. To a leader, the staff of an organization should be looked upon as its top asset — that which truly sets a workplace apart from its competitors. Their work deserves to be recognized. In fact, leadership should create a culture of recognition in which all managers and staff are supported and encouraged to recognize each other. Sometimes the most meaningful recognition can come from peers, rather than management.
Trust is recognition, too. People have impressionable senses of self-esteem. If leadership believes in its employees, they will, too, and individuals will be more motivated to succeed based on wanting to maintain that trust. Managers need to show their trust to enhance an employee's confidence in their abilities. For example, granting autonomy and acting as an encourager, rather than controlling the project gives room for employees to take ownership of projects and decide how best to finish them. Recognition awards or custom banners with messages of encouragement can be a whole lot more effective motivation than micromanaging employees and controlling all aspects of a project.
It doesn't need to be expensive. Many leaders make the mistake of believing that recognition has to include cash rewards for it to be motivational for an organization's employees. Actually, cash rewards can backfire because they attach a numbered value to an employee's efforts which can become complicated when future projects require more work but have lesser dollar amounts attached. People wish to be appreciated, not treated like numbers. When an employee makes an extra effort to help the team or the organization, that employee will respond much more positively when the specific effort is recognized.
What are Good Ways to Recognize Top-Performing Employees?
Employee Recognition Best Practices: 3 Steps to Creating the Perfect Employee Recognition Program
There are many kinds of employee recognition, from on-the-spot verbal praise to employee of the month programs. But employee recognition awards for your top performers are a special category. These awards are typically presented quarterly or bi-annually to recognize employees who have set a new  bar for achievement in any number of employee recognition award categories. They're often awarded at an event or ceremony and are on the premium side because they recognize such important achievements.
There are three ingredients to creating the perfect recognition program for your top performers: 1.) The categories, 2.) the event and 3.) the employee recognition awards themselves. We'll go over them here so you can get started honoring your best employees.
1. Employee Recognition Award Categories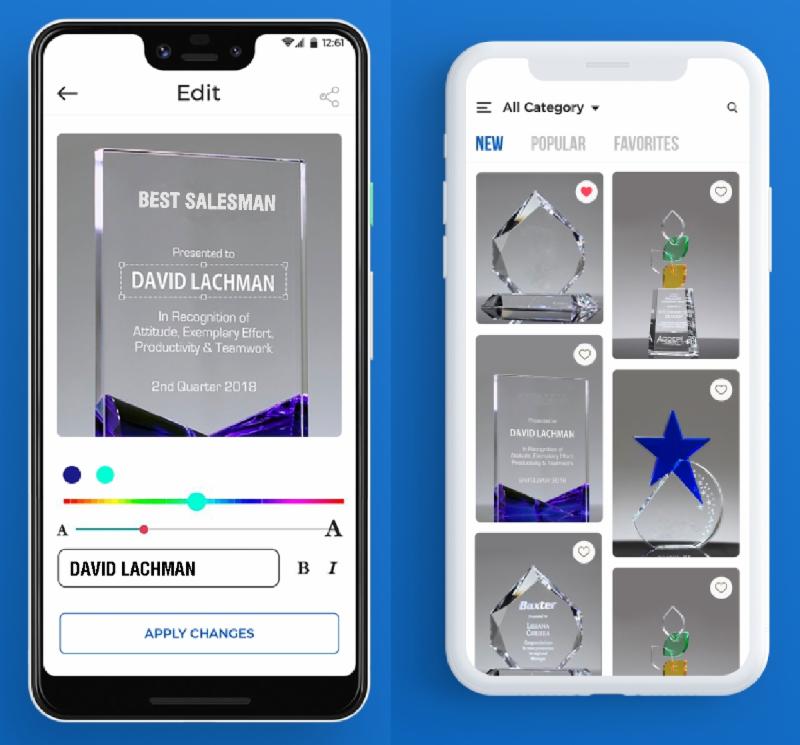 Don't think of employee recognition awards as being for salespeople only. You can – and should – reward top-performing employees in every department. Just make sure you're following a system of measurement so that your employees know what to work toward. Here are some popular ideas by department:
Sales: Most sales made
Customer service: Most customer complaints resolved
Engineering: Most bugs fixed
Product: Fastest product turnaround
Human resources: Most recruits
You can also create employee recognition award categories that are chosen from the entire company for accomplishments like:
Attendance: Fewest sick days taken
Years of service: Longest-running employee
Personal development: Most goals achieved
Promotions: Largest promotion given
2. Employee Recognition Events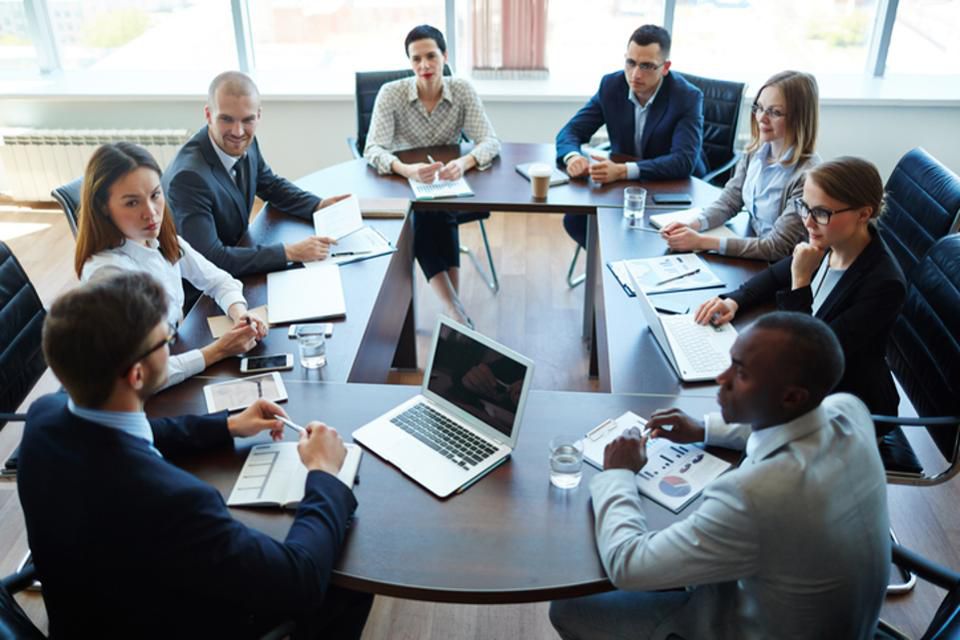 How to plan an employee recognition event? So you're ready to hand out employee recognition awards – make a big deal about it! These awards are for the best of the best, and the ceremony should reflect that. For larger companies and international companies, an annual convention or conference is an ideal time to give out these awards. But even smaller companies can create a yearly event that will excite employees and give them something to look forward to – and you don't need a huge budget to make it fun. Just follow these steps:
Choose your theme: A theme makes everything more fun, including employee recognition awards ceremonies. "Shooting for the Stars" and other space themes are popular; you can also have a Hollywood theme and honor your own "star actors." International companies can choose a global theme, highlighting all the different countries they operate in. Other popular themes include luaus, casino nights, winter wonderlands and the roaring '20s.
Pick your venue: Try to rent an indoor venue to avoid any weather problems, and make sure there's plenty of seating. Choose a location that's close to your office to accommodate different commute times and to avoid seeming biased. If you're really on a tight budget, you can have the party at your office. Planning a virtual event? Check out our Guide to Virtual Employee Awards.
Get food and drinks: Top-notch award ceremonies will provide dinner and drinks, but it doesn't have to be fancy. Whether you go for food trucks, hors d'oeuvres or a full sit-down dinner, the important thing is to give your employees a chance to socialize over food and drinks.
Choose your employee recognition award categories and winners: Check out our list above to get started, then get creative. Winners can be chosen by vote or by committee, depending on the setup of your recognition program.
Prepare your speeches: Have the CEO and members of upper management give speeches throughout the evening. For larger companies, this is often the only time employees get to interact with these senior positions. When handing out awards, give a short speech about the employee, the accomplishment and how it helped the company.
Have fun! Make sure you give yourself plenty of time to plan and organize. You'll be less stressed and have more fun when the day arrives.
3. Premium Employee Recognition Awards
The final ingredient for incredible employee recognition awards is a high-quality, premium trophy or plaque. You want to send the message that only the best awards will do for your best employees. Here are our top premium options:
When it's time to recognize your top performers, it's all about creating a distinctive atmosphere that makes them feel special. Ready to choose your employee recognition award categories and get started? We'll see you at the ceremony!