Retirement Award Examples
Employee recognition programs are vital to boosting company morale and creating an engaging, competitive, and productive workplace and no employee recognition program is complete without a retirement award. The award publicly honors those who've provided the company with quality, meaningful work over the years and gives them a physical token of your appreciation. Retirement awards also show that your workspace is one that cares about and invests in its talent. It's one of the most important employee recognition awards you give out because it shows younger, shorter-tenured employees just how much you value hard work and loyalty and the kind of treatment they can expect twenty, thirty, forty years down the road. Additionally, it's one of the last opportunities you have to show that employee just how much you and the company appreciate everything they've done over their tenure.
So, you know the importance of retirement awards, but what kind of award should you get the employees who make your business the last one they work for full-time? Considering this will be the last chance you have to show your appreciation, and it'll make an impression on younger employees, you want to get something which successfully communicates the company's gratitude. So, what are 5 examples of successful retirement awards? Clocks, plaques, sculptures, vases, and custom trophies will all ensure you're giving the employee a proper goodbye. 
Clocks are the most versatile type of retirement award because they can be placed down and hung up, giving employees two different display options. The award also combines functionality with aesthetics so the retiring employee will be reminded of just how much you appreciate them whenever they check the time. Additionally, the time aspect of the award reflects the employees time with the company and shows that you've really put some thought into the award.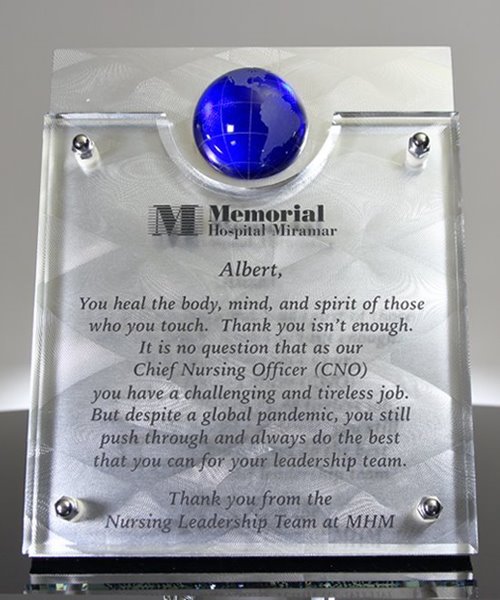 Plaques are a tried-and-true method of showing appreciation and work great as retirement awards. They're relatively easy to display and offer far more room for custom messages than any other type of award. With a plaque like our Continental World Globe, you'll have room to include more than just a simple "thank you" and can that makes the award all the more special.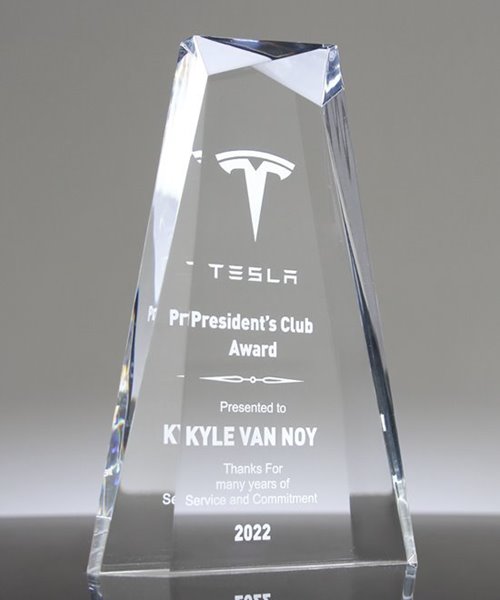 Sculptures
Sculptures, whether they be glass or acrylic, are a beautifully artistic way to communicate your thankfulness and are very unique. Sculptures deliver your message of thanks with unmatched style and come in a variety of shapes, sizes, and colors so you'll have no problem finding a unique award that best represents your company.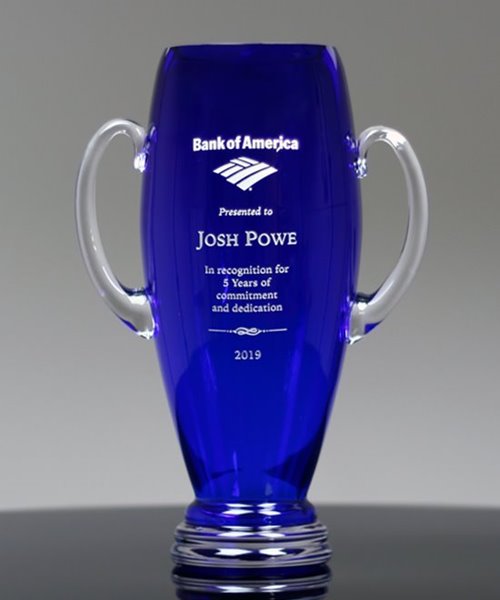 Vases are arguably the most elegant type of awards you can give retiring employees, and they'll certainly feel appreciated with how stunning these vases are. If you're getting a vase for your employee appreciation program you'll want to ensure it's made from high-quality materials and handblown, as that extra care and attention will go a long way in making the retiring employee really feel special and appreciated.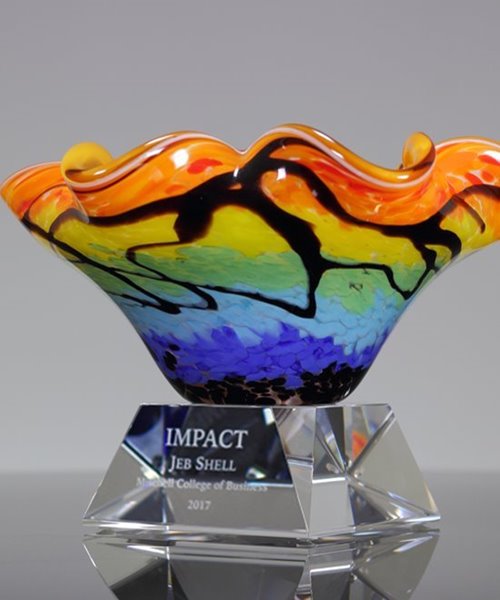 What better way is there to show how appreciative you are of an employee's dedication, loyalty, and hard work over the years than with custom trophy designed especially for them? There isn't one! With the care and thought you put into the award, the retiring employee will know that you didn't just search up "retirement awards" online and pick the quickest and most cost-effective option. Thus, they'll truly feel that their hard work has been recognized and will have a display piece they'll cherish forever.
Don't let an employee retire without a proper thank you and goodbye that communicates how thankful you are for their work over the years! Especially in today's world where employees don't stay with a particular company for a long time, retirement awards are very important.
Whenever you're looking to honor a retiring employee in your company, there's no better place than EDCO to find an award they'll cherish or create a custom one they'll love. Shop our selection today!