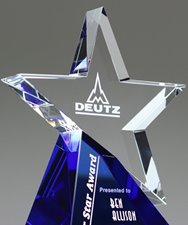 As the year comes to a close, it is important to recognize your employees' hard work and dedication. There are many benefits that come from showering employees with accolades. Corporate awards help boost morale, retain talent, promote productivity, increase teamwork, all while being cost effective. When your employees return in the new year, start it off right with awards that are sure to impress.
5 Best Trophies for the New Year
1. Majestic Unity Art Crystal Award
The Majestic Unity Art Crystal Award is one of the most impressive awards in our collection and will be sure to highlight your team's hard work and commitment to the company. This unique design features a mouth blow design that will enhance any space this award is displayed. This crystal award features a blend of colorful streams that flow upward and unite at the peak. This beautiful award truly represents the pinnacle of achievement and is the perfect award for your top performers.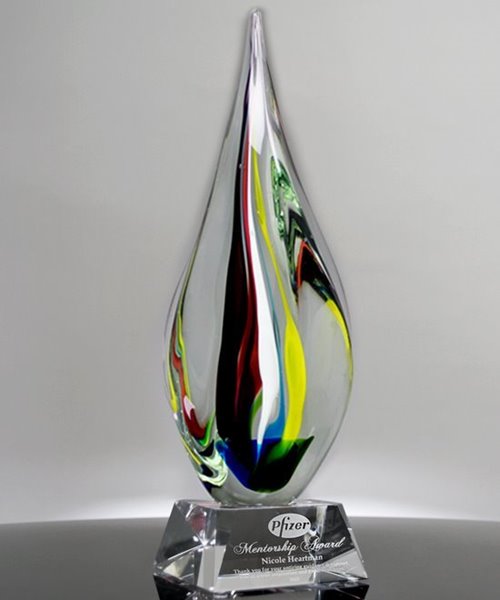 2. Excellence Award Crystal Obelisk
The Excellence Award Crystal Obelisk is a remarkable design that is sure to bring a wow factor to your corporate awards. This award is designed with the highest quality optical crystal and can be customized with your company logo along with a short message. This excellence award is one of our favorites and is sure to impress your standout performers.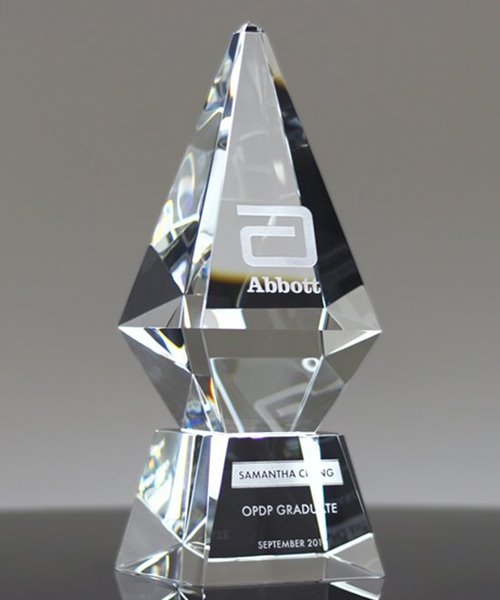 3. Granum Red Crystal Award
The Granum Red Crystal Award is the perfect way to highlight your team's achievement. This award is created with pure optical crystal that emits hues of red throughout. This beautiful piece has a stunning red crystal base and can be customized with your logo and message etched directly into the crystal itself. This fantastic award is sure to reward the efforts of your company and staff in an unforgettable way.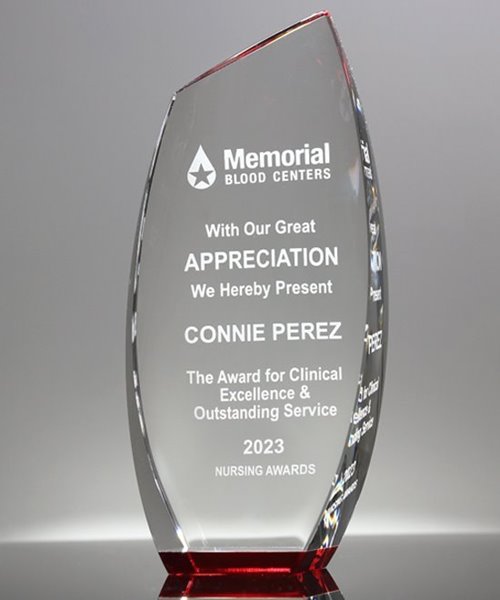 4. American Diamond Award
The American Diamond Award offers a slick and sophisticated style to your awards ceremony. This award is constructed with sturdy jade crystal, and it is sand etched with precision. This light green award is available in 3 sizes, 11", 13", and 15". The American Diamond Awards will keep your best employees engaged and motivated and is the perfect award for those who go the extra mile.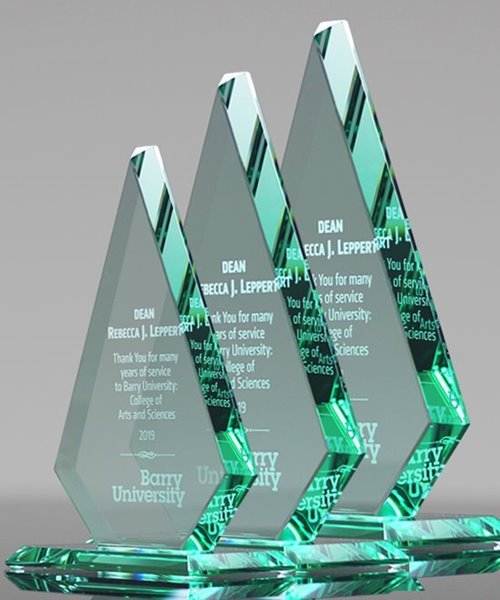 5. Azure Star Crystal
The Azure Star Crystal is a outstanding award for your star employees. In this design, a sparkling crystal star emerges from a blue crystal triangle giving it a distinct look that your team will want to show off. This award is constructed from ultra-thick premium quality crystal and is deep etched to help show off your logo and message for all that pass by this eye-catching award. Honor your top employee with this spectacular award to keep them pursuing achievement for years to come.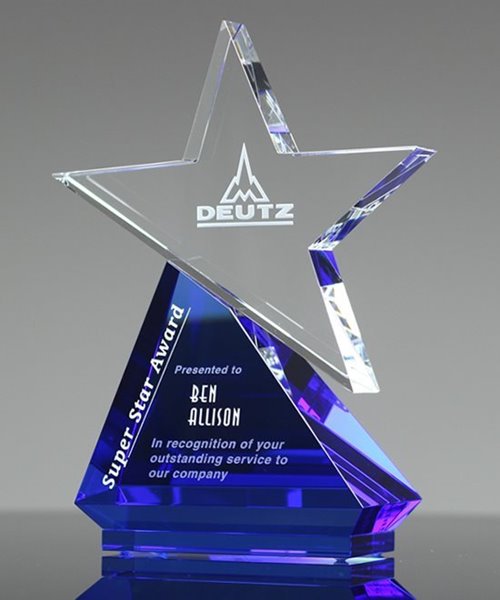 EDCO is your one-stop-shop for corporate awards in the new year. Whether you are looking to start an employee of the month program in the new year or award your top achievements from 2021, EDCO has the high-quality awards you need to recognize your talent. Check out one of our amazing designs in this list or browse our expansive collection of crystal awards, achievement awards, leadership trophies, and more!