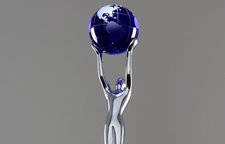 Rewarding your top sales associates is one of the most important things your company can do. Sales are an essential part of your business's success, and it is important to reward your top performers, reminding them how much you value and apricate their hard work and dedication. Awards help boost motivation and promote a strong work ethic across your entire team. Sales awards are commonly given at the end of a sales period or the end of the year, and to help businesses find awards that recognize the top performers of your sales staff, here are 3 of our top Sales Awards for 2022.
Perpetual Goal Buster Award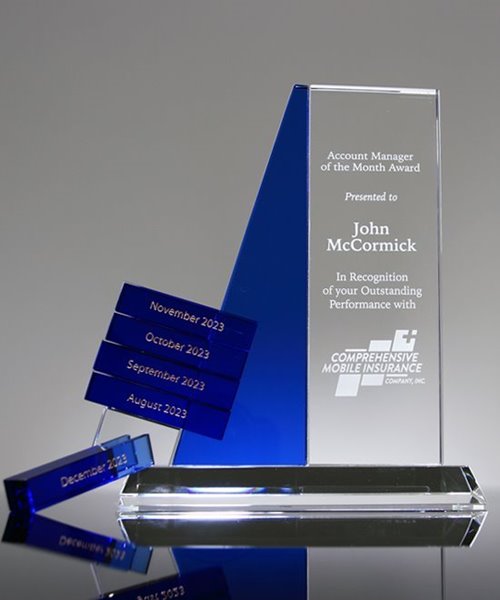 Our Perpetual Goal Buster Award is sure to recognize the top performers on your team and make them feel valued for their outstanding accomplishments. This award is crafted from beautiful optical crystal and is designed to be built upon after every achievement. This spectacular award is designed to fit up to 10 custom etched achievement blocks that can be customized and added after every new milestone is met. Additional blocks can be purchased as needed and cost $25, which includes set up and color fill. This award is perfect for your top performers who consistently strive for greatness. Order your Goal Buster Award today!
Achievement World Globe Award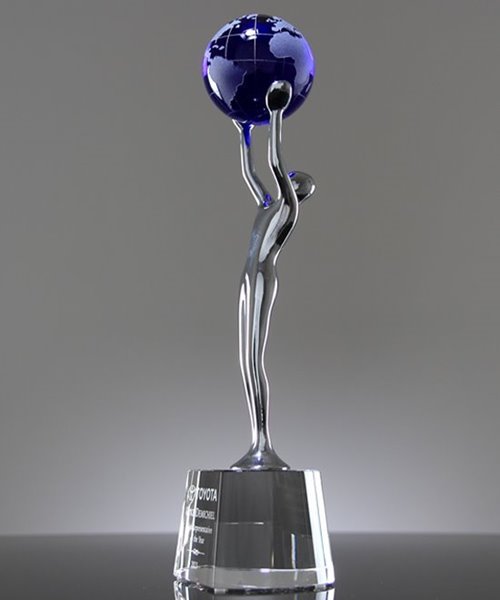 Our Achievement World Globe Award is perfect for your sales associates who go the extra mile. This magnificent award is made with an optical crystal base and features an eye-catching chrome figure hoisting a blue crystal globe above its head. The base of this award can be customized with company logos, recipient names, and more. This award is perfect for those who uphold your companies' best values and set an example of excellence to your entire team.
Accomplishment Peak Crystal Award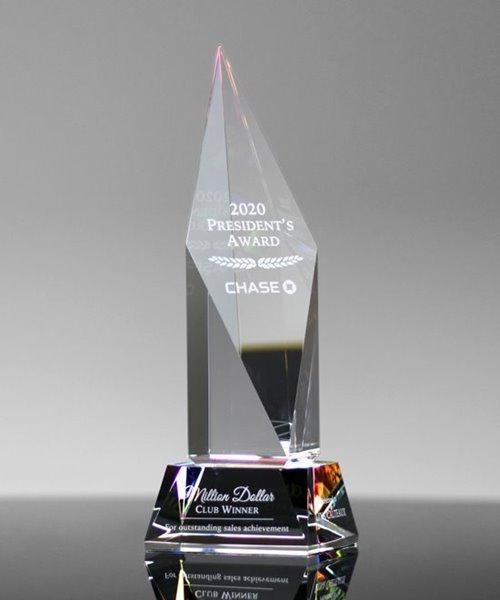 Our Accomplishment Peak Crystal Award will stand out on the desks of your outstanding sales associates. This design has a simple and has a clean appearance and is designed with premium quality optical crystal. This award features a faceted colorful prism-effect base giving this award a wow factor unlike any other when ignited with light. A large engraving area is also available to provide a custom message of achievement along with your company logo. This fantastic sales award will make a lasting impression on your team's top performers.
EDCO is your #1 destination for Sales Awards & Trophies this year. Providing your team a well-earned sales award is an important part of improving morale and retaining your top talent. We have the high-quality awards you need to recognize your employee's milestones. Shop our selection of sales awards & trophies today!