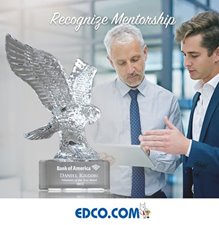 Employee Loyalty is based on the ideology of obtaining employees who are committed to the prosperity of their organization. Employees also believe that no other organization could benefit them more than the one they are a part of. So how do you encourage employee loyalty? How can you restructure your organization to start tapping into the emotions of your employees?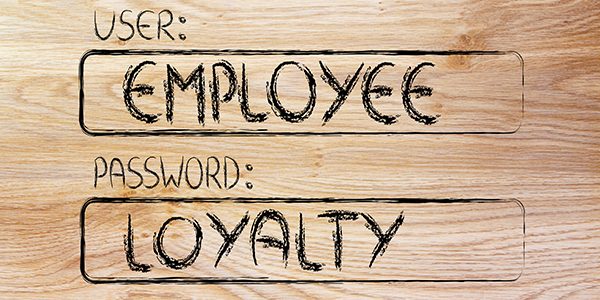 Establishing an Employee Loyalty Program is a key component to implement in today's workforce. It can a make a vast impact on retention, engagement and even recruitment. Organizations should start by ensuring multiple criteria are met. One would be ensuring that your organization has suitable job conditions for your employees. Whether it be from office cleanliness to a positive work/life balance, ensuring the comfortability of your employees when spending 8 hours a day at the office is key.
Recognition and rewards are additional items to consider when designing your Employee Loyalty Problem that will help build the loyalty of your employees. This may be an obvious addition to your program but there is a right way and wrong way of doing this. For example, rather than giving an employee a promotion you can gather the organization together during a meeting and publicly recognize them with an award in front of colleagues. Either way the promotion will be received but what is different is the lasting impact to your employer, as well as other employees watching.
When focusing on the retention of your employees, an important question must be asked. Is your organization providing opportunities for growth and development? Promoting from within encourages employees to work harder, as well as gives them a sense of opportunity within the organization. When employees notice that they can be promoted at any time within the organization, it creates a fire within them to give the organization their 100%
The program should also focus on ensuring fair treatment for all employers. It should encompass everything within the loyalty program. Ensure there is no favoritism in the workplace to avoid resentment from others. To ensure that the employee feels valued, listening to all your employees is key for them to feel like their feedback is important. Train your leadership to treat all employers like an equal.
The overall goal of the Employee Loyalty Program is to minimize or eliminate employee turnover. Employee turnover is notably costly and can affect your bottom line. So identify the reasoning behind the departure of the employees and utilize the information as a foundation to your program. Build the program from the foundation and up with your employees in mind and prepare for happier and more efficient employees.