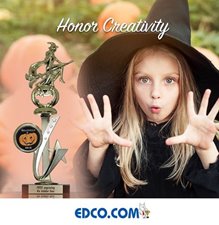 Rewarding Client Loyalty
Maintaining good relationships with clients is Business 101. There are a variety of methods you can use to show your clients your appreciation for their continued business. Holiday gifts are a time-honored tradition for client appreciation and are typically well-received by customers during the winter holidays. Recognition awards, plaques, and trophy awards are a cost-effective and convenient way to thank clients and customers for their contributions to the ongoing success of your organization.
Possible Rewards For Clients
When providing holiday rewards for clients, you have several options to choose from including:
Certificates
Trophies
Crystal awards
Plaques
Glass awards
Reasons To Provide Holiday Recognition
Provides a chance for your business to show gratitude for customer loyalty.
Provides a chance to reconnect with customers you did business with earlier in the year.
Generates goodwill.
Gives you another chance to connect with clients and drum up new business.
The Effectiveness Of Gratitude
Showing gratitude toward customers increases their positive opinion of your business and may help serve as a buffer against any bumps you may hit in your relationship. A visible reminder of your gratitude, such plaques and awards can help reinforce this positive opinion and keep your business in the mind of customers when they need services or products.
Elements Of A Good Customer Recognition Award
When designing your customer recognition awards, be sure to keep quality in mind. Shoddy or poorly designed awards will leave the customer with a negative impression of your company. Here are a few tips for good award design:
Legibility. Having an award your clients can read is essential to getting the message across.
Correct. Misspelling the client's name can be highly embarrassing and may offend the client.
Attractive. Your reward should be a plaque, trophy, statue or certificate your clients will be proud to show in their homes or offices.
Safety. Your customer recognition awards should be made of quality materials and be safe.
Work With A Designer
A company dedicated to creating award statues, plaques, etc. can help you design the right awards for your specific customer base. They can help you avoid common mistakes in design and ensure that you create an award that will be cherished by its recipients.
Incorporate It Into A Loyalty Program
Providing clients and customers with recognition awards over the holidays may be more effective if you roll the awards into a loyalty program. By combining an awards program with a program that provides discounts and special offers you can enhance the effectiveness of both. Gallup Poll research shows that loyalty programs must engage and activate customers to be truly effective. Adding holiday recognitions to the program gives you another avenue to reach your customers.
Cost Effective Recognition
Making a bulk order of custom awards will typically be more cost-effective than just buying a few awards. It will give you the opportunity to reach more customers and discounts may be offered for bulk orders.
About Edco
Edco provides custom awards, plaques and other awards for various academic, sports and business clients. Located in Florida, Edco has been in the business of celebrating the milestones and achievements of our customers and their clients and partners for more than 40 years.